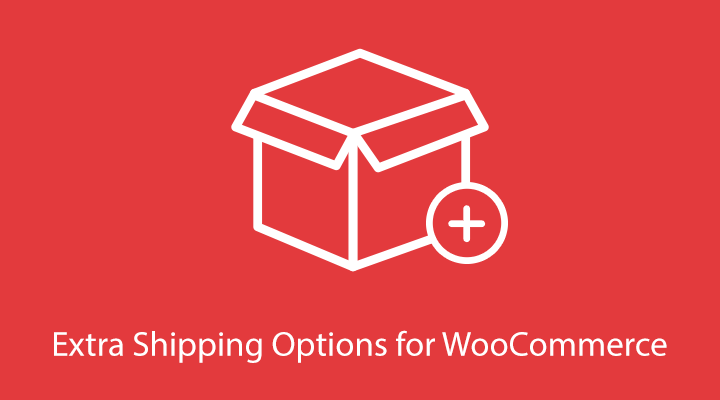 We've got some exciting news again! A shiny new plugin is available as of today: Extra Shipping Options for WooCommerce
With this plugin you can add additional shipping options to the available shipping rates. These options are perfectly located to add options like expedited shipping, shipping insurance and delivery date type.
Extra Shipping Options
Within the Extra Shipping Options plugin you will find the power of conditional logic that will allow you to set up your own rules for when the shipping options should appear to the customer.
For example, it could be you're only allowing tracking for a specific shipping rate, when the order is above a certain amount or when a certain product is in the cart. Using the conditions you can easily set this up and ensure the option only shows when it's actually possible.
Option cost
The plugin will allow you to assign additional costs to the setup options. That way you can add an  additional fee to the insurance option and allow the customer to choose if they'd like to add it to their order or not.
Screenshots
Time for a screenshot show-off:
Showing many extra shipping options
There's no limit to the number of options you can create.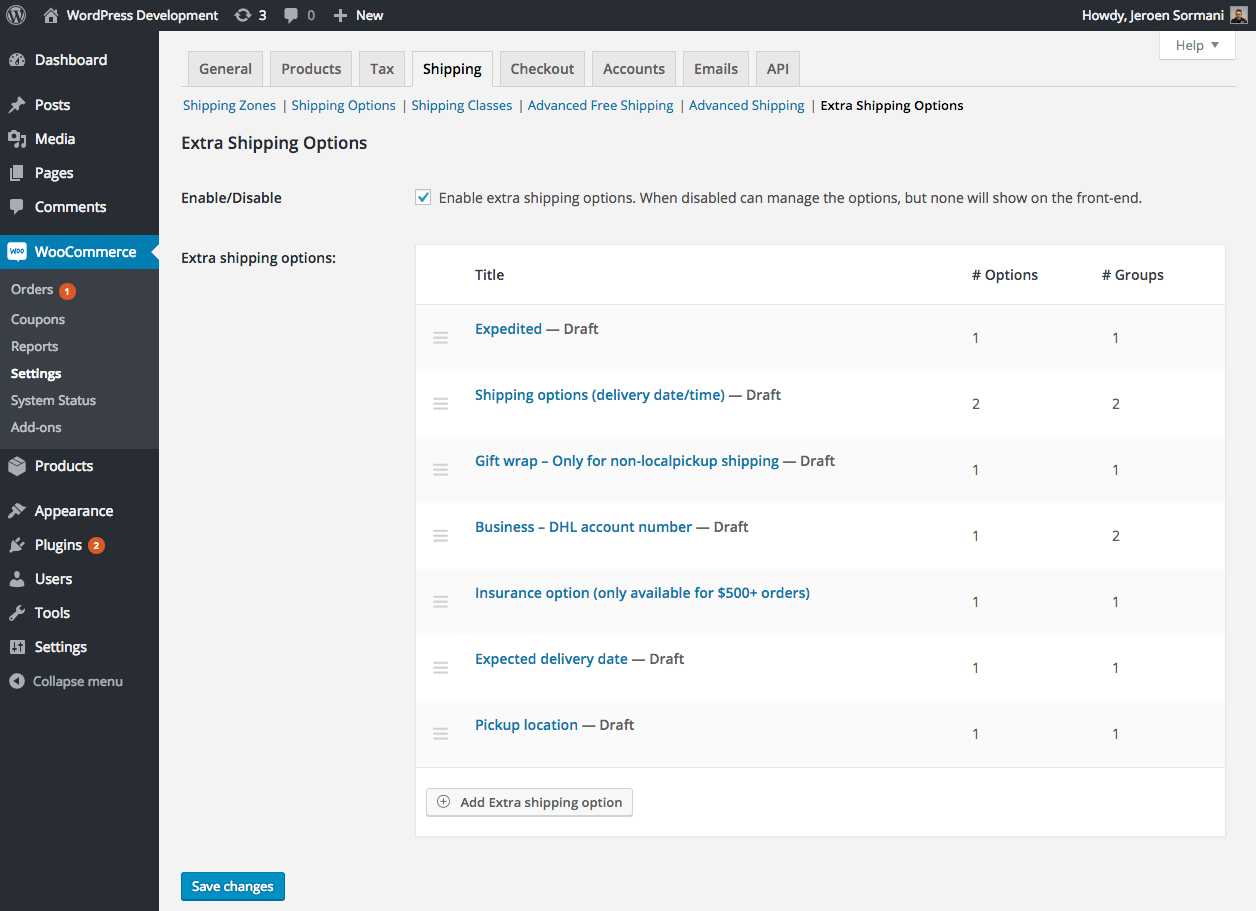 A example of a extra shipping option
Here you can see that there are different Extra Shipping Options available per chosen shipping rate. Also, you can add multiple fields per rate.
Conditions available
You can set up the following conditions to determine when the option should be added.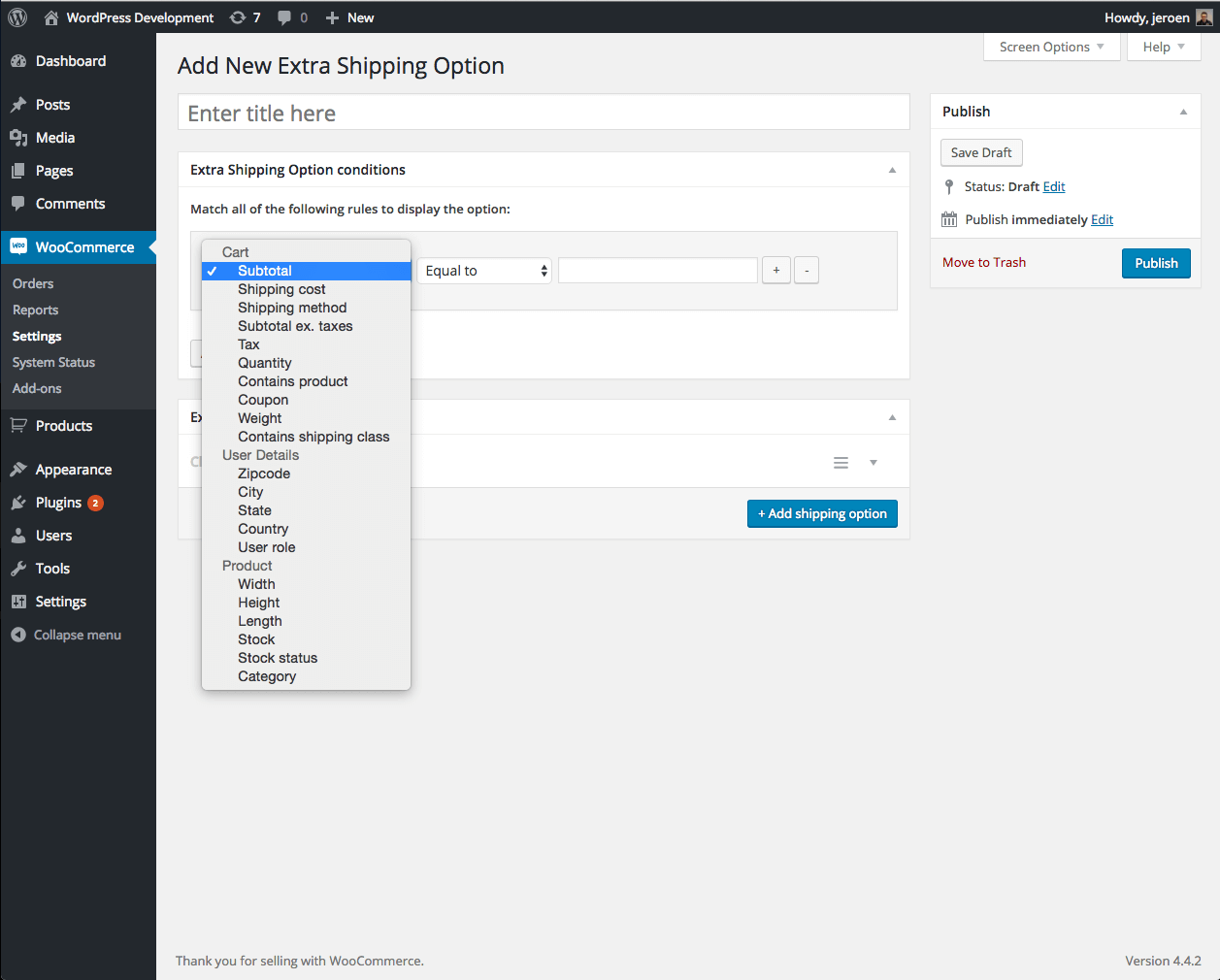 Settings per Extra Shipping Options
Each Extra Shipping Options has its own settings available.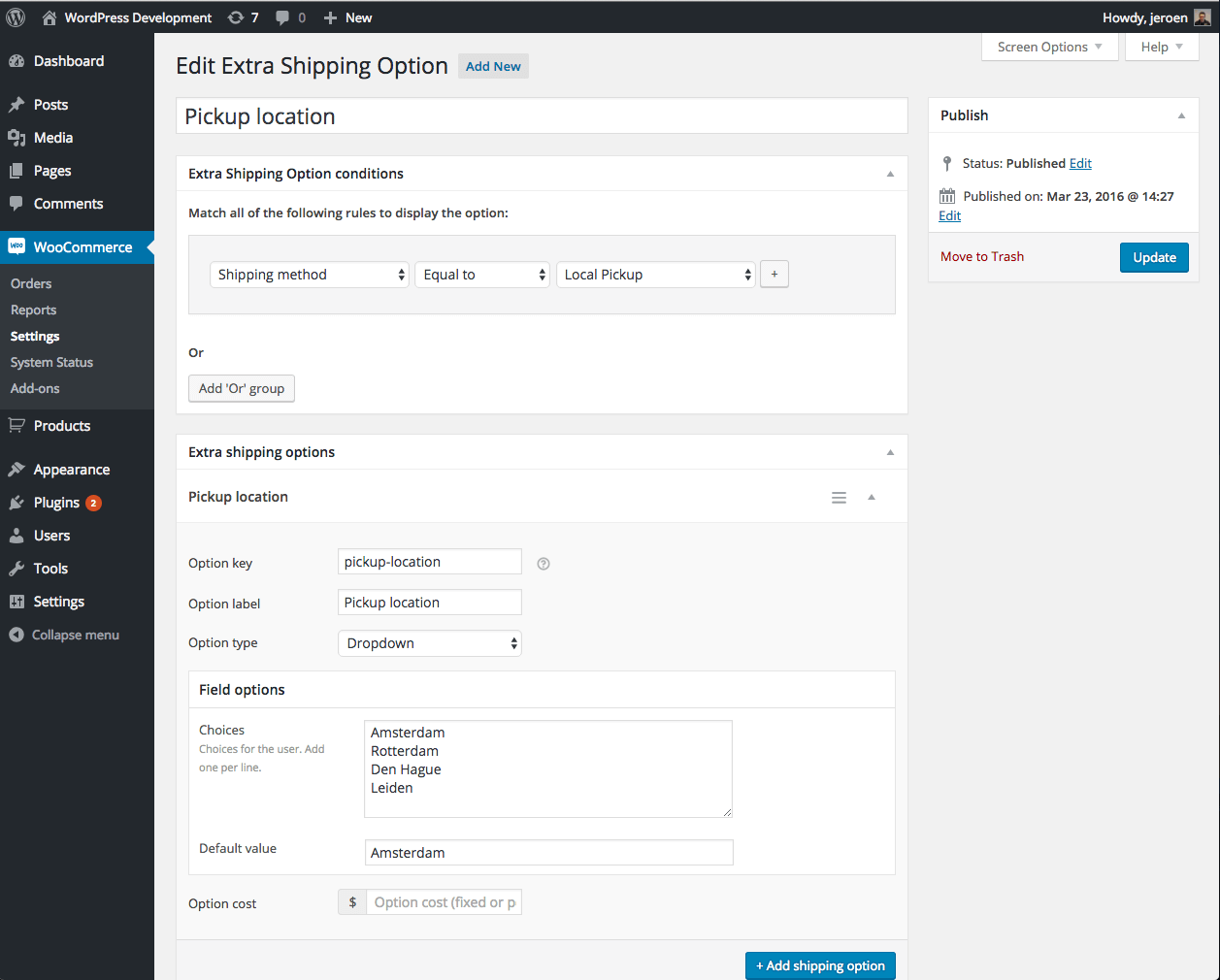 Get Extra Shipping Options for WooCommerce!
Get our best WooCommerce advice!
Delivered directly to your inbox