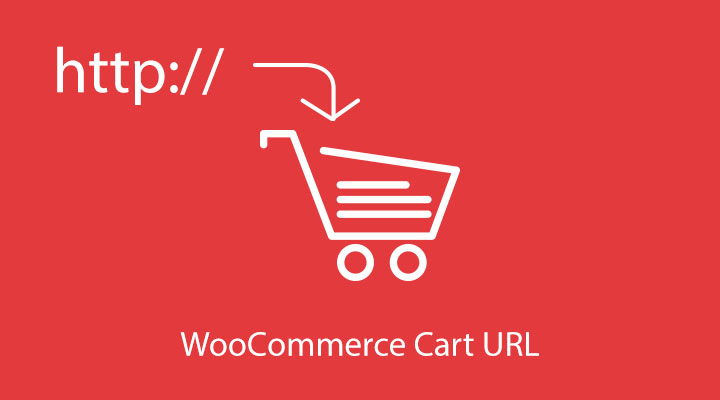 Convert users to customers with one click!
With WooCommerce Cart URL store owners can prepare a cart with products, variations, quantities, special pricing, and a coupon. 
The store owner will receive a link (URL) to share with customers. When the customer clicks on the link their cart will be cleared, the pre-defined products will be added to their cart and they will be redirected to the Cart page.
Example Uses
Send a special pricing link with a discount to an email subscriber list 

Consultants can prepare a cart for clients to purchase and reduce purchase errors

Provide a "Buy As Shown" link on print material or advertisements

Promote products in social media campaigns

Share new product links through blog posts
Creating Custom Cart URLs
Cart URLs are easily created from the WooCommerce Settings page. Simply enable Cart URLs, add a new Cart URL with the products you've previously determined and share the link. The option to give each Cart URL a unique name and pretty permalink, (visible to the customer) is available.
There is no limit to the number of Custom Cart URLs.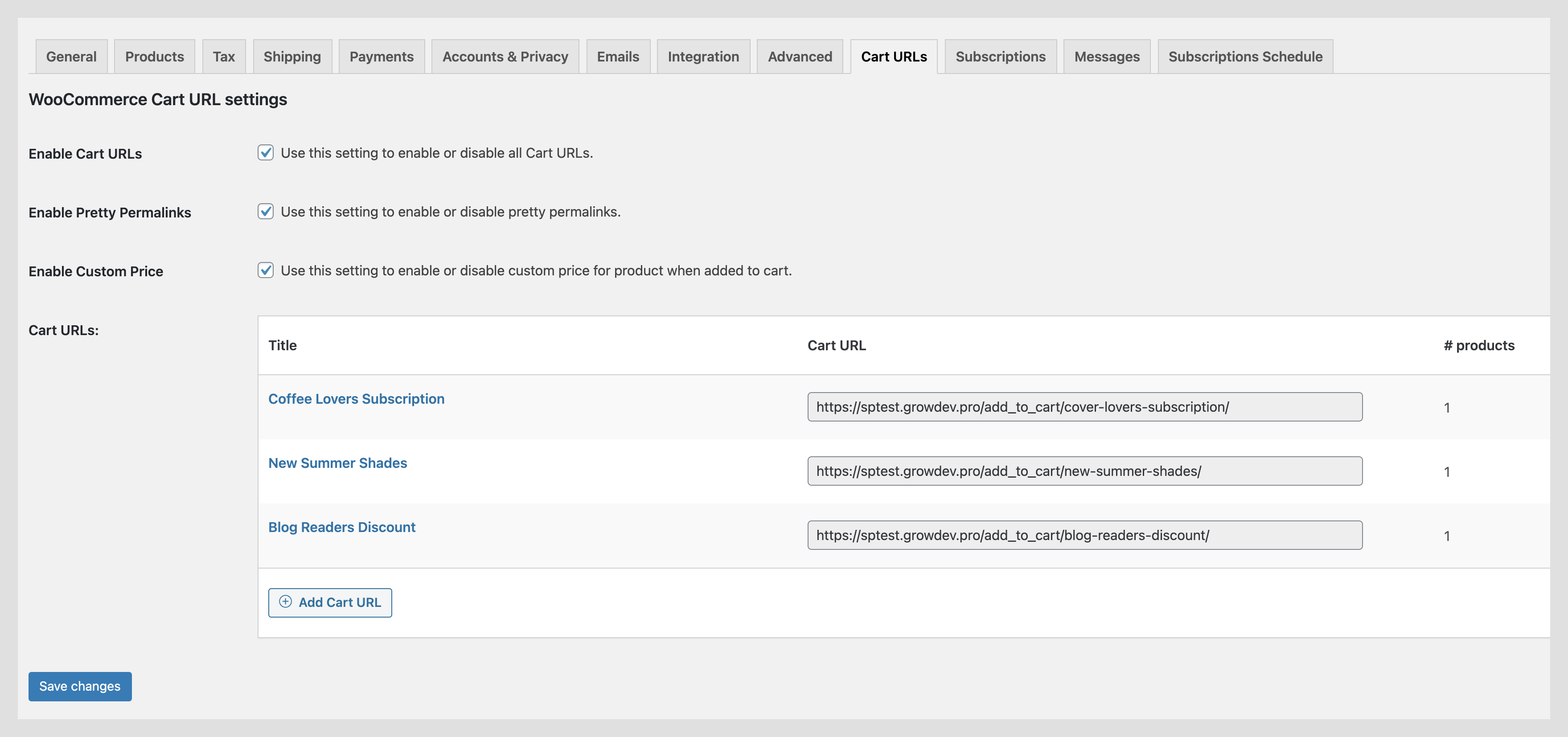 In the Cart URL editor, you can select whether or not to clear the cart when the customer arrives on the site. The customer can be redirected to the Cart, Checkout, or any other page on your site.
Add as many products and quantities as you need and optionally add a discount code.
What the Customer Sees
When your customer clicks the Cart URL their cart will be set up based on what you defined. Here's an example of a Cart URL that cleared the customer's cart, added three items, and applied a coupon code before redirecting the customer to the Cart page.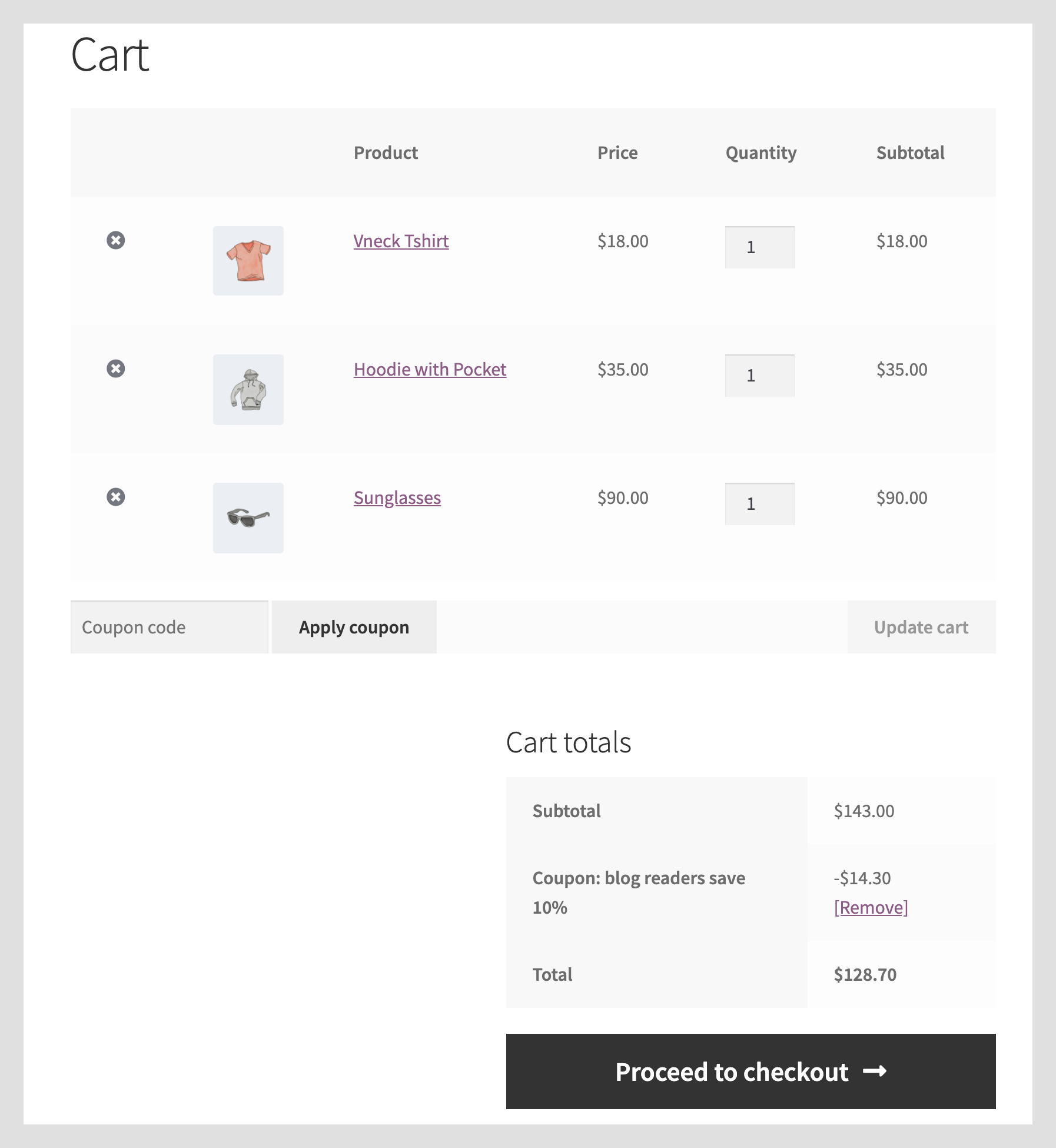 Custom Product Price & Quantity
Store owners can set the price and quantity of products added to the cart by the Cart URL. If no price is set the regular product price is used. When a custom price is set that price will be reflected in the cart once the user opens the custom Cart URL.
Summary of Features
Create unlimited custom Cart URLs
Add any store product to the pre-defined cart
Works with simple, variable, and subscription products
Adjust the quantity of each product individually
Choose a page to redirect the customer
Clear or keep the cart when the customer visits the URL
Add a coupon to be applied to the cart
Set the price of products in the cart
If you like this plugin we suggest checking out the WooCommerce Redirect Thank You Plugin.
You can find out more information about WooCommerce Cart URL on our documents page. For any other questions please don't hesitate to contact us, we'd be happy to help.