This Plugin is Coming Soon!
Enter your details below. We promise to let you know when it's ready.
Let customers send products to multiple destinations in the same order!
Default WooCommerce has only one shipping address per order, but what if a customer's purchases need to go to different addresses? Customers would have to go through the entire checkout process multiple times to ship to different addresses which would cause confusion and frustration.
With WooCommerce Multiple Shipping Addresses your customers can now add multiple destinations to their order and choose which products and quantities should be delivered to each address.
Features
Guests and Registered Customers can add multiple addresses during checkout
Products with more than one quantity in an order can be sent to different addresses
Shipping charges can be estimated and assigned per address
All shipping data is saved to the WooCommerce order so store owners can fulfill orders
Customers can manage their saved addresses in the My Account area
Screenshots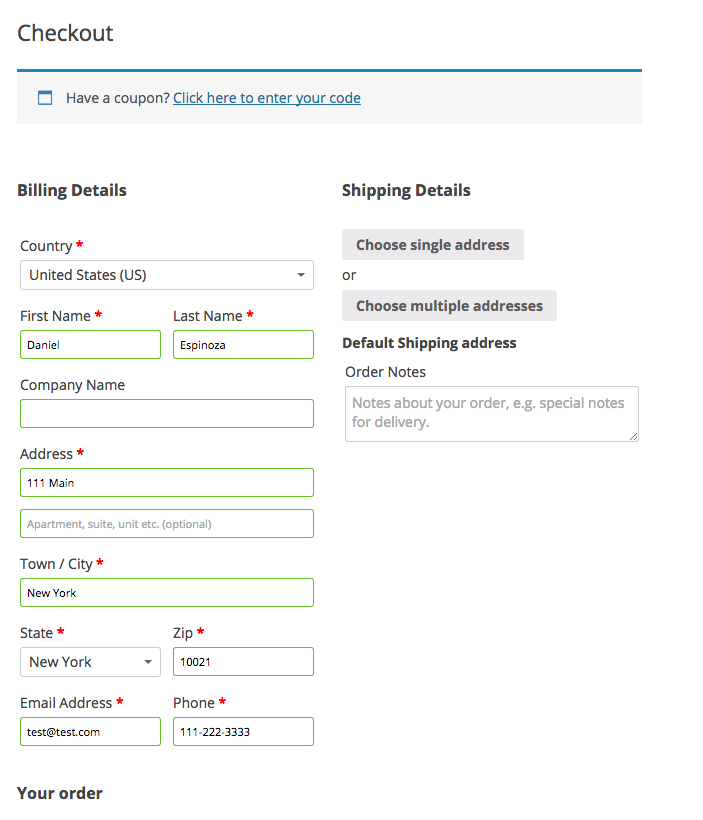 Coming Soon!