Create unlimited dynamic pricing and discount rules for your store!
With WooCommerce Advanced Pricing you can create conditional pricing based on user, order total, quantity, shipping, payment gateway, and much more.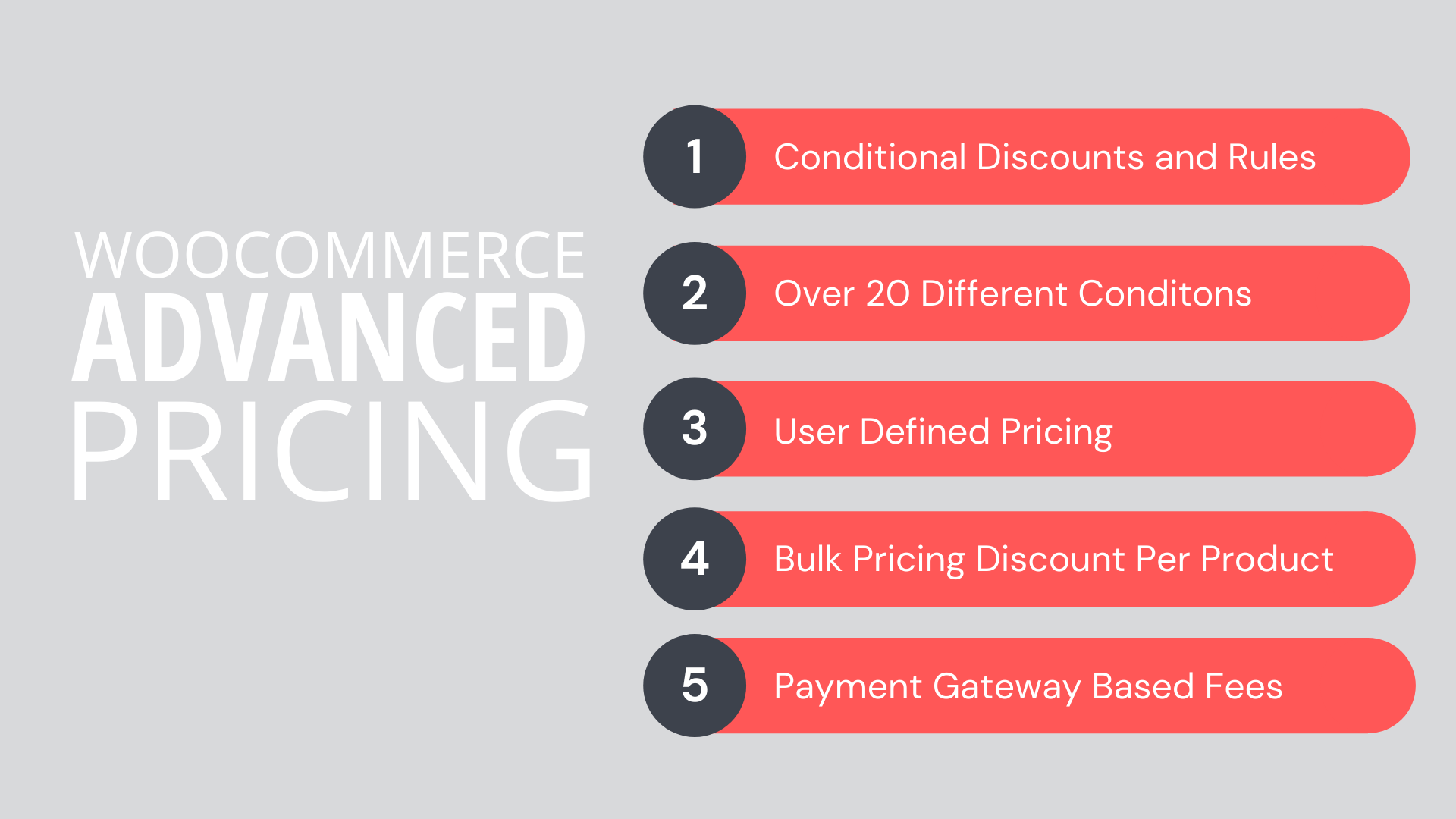 Pricing Rule Conditions
WooCommerce Advanced pricing lets you define pricing rules based on over 20 different conditions.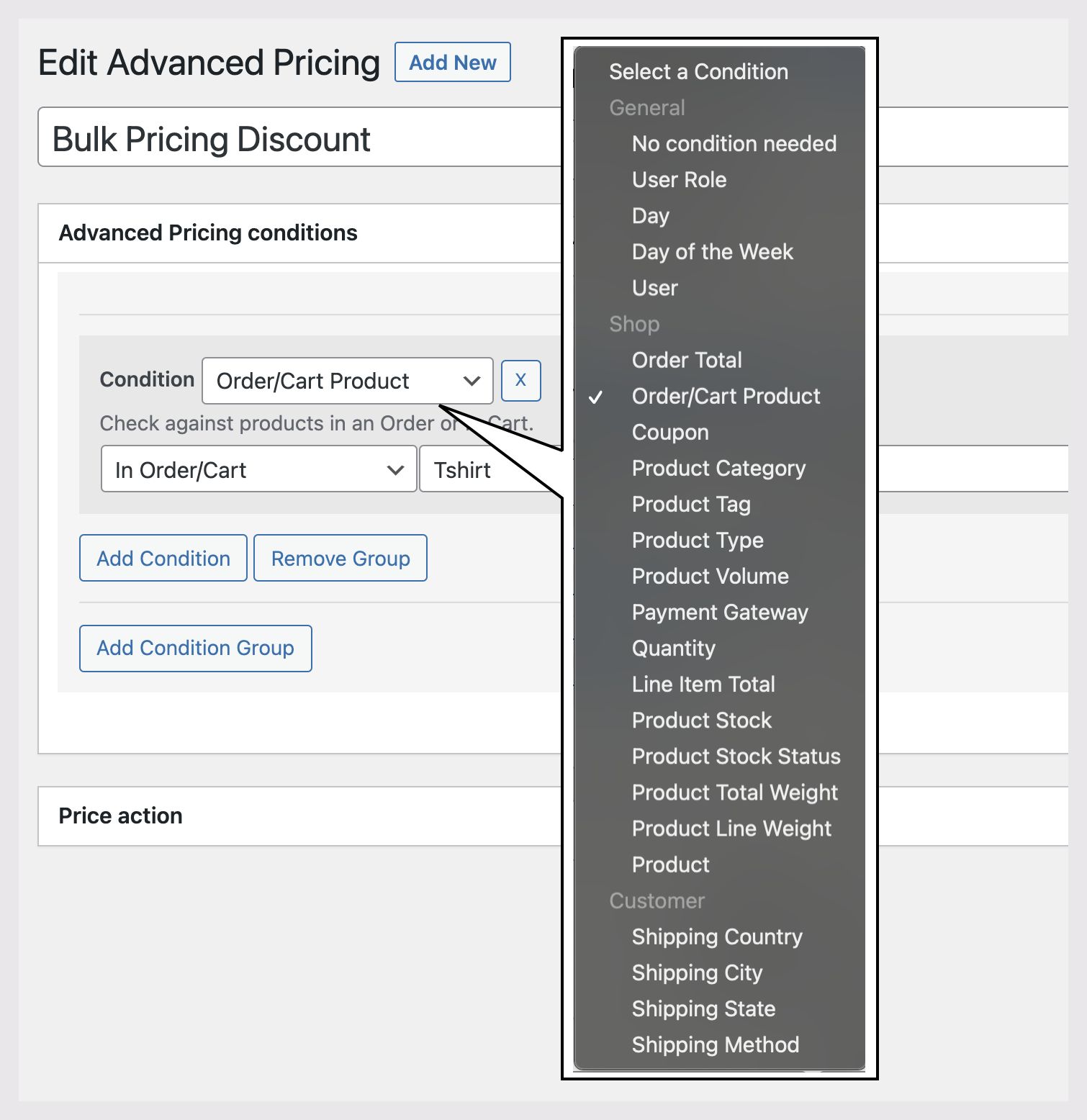 Example conditions include creating variable pricing based on the:
Shipping Location
Product Type, Category, or Weight
Payment Gateway
Quantity or Volume
Day of the Week
User Role
Changing Regular Price

After you define the conditions when prices can be changed the new price can be increased or decreased by a fixed amount or a percentage of the original price. You can also set the price to a fixed amount.
New prices will be displayed to the customer on all pages including product page, category pages, product widgets, cart, and checkout.
Price Change Scheduling
Price changes can be scheduled using WordPress's internal scheduler. Simply add a publish date for your Advanced Pricing rule and it will activate at the set time and modify pricing.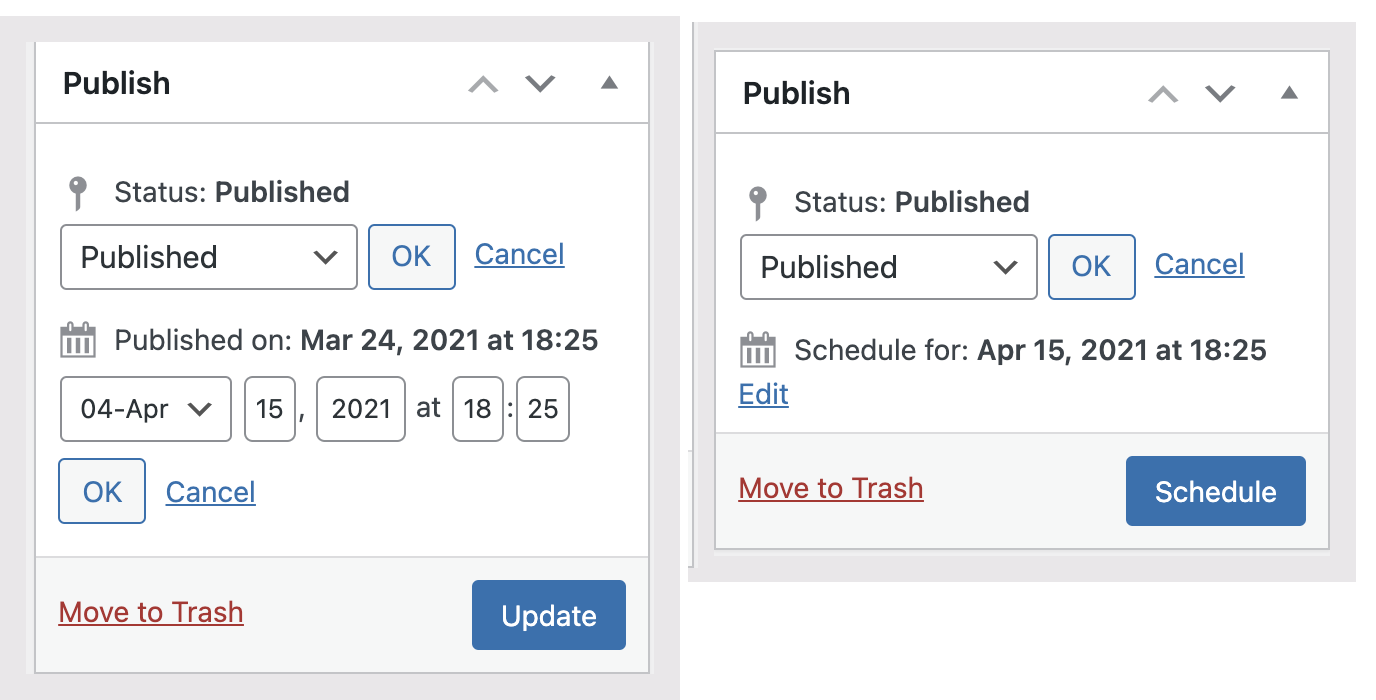 Bulk Pricing Discount
Pricing rules can be set up based on the volume of products purchased. The option to use percentage discounts or set the reduced price is available.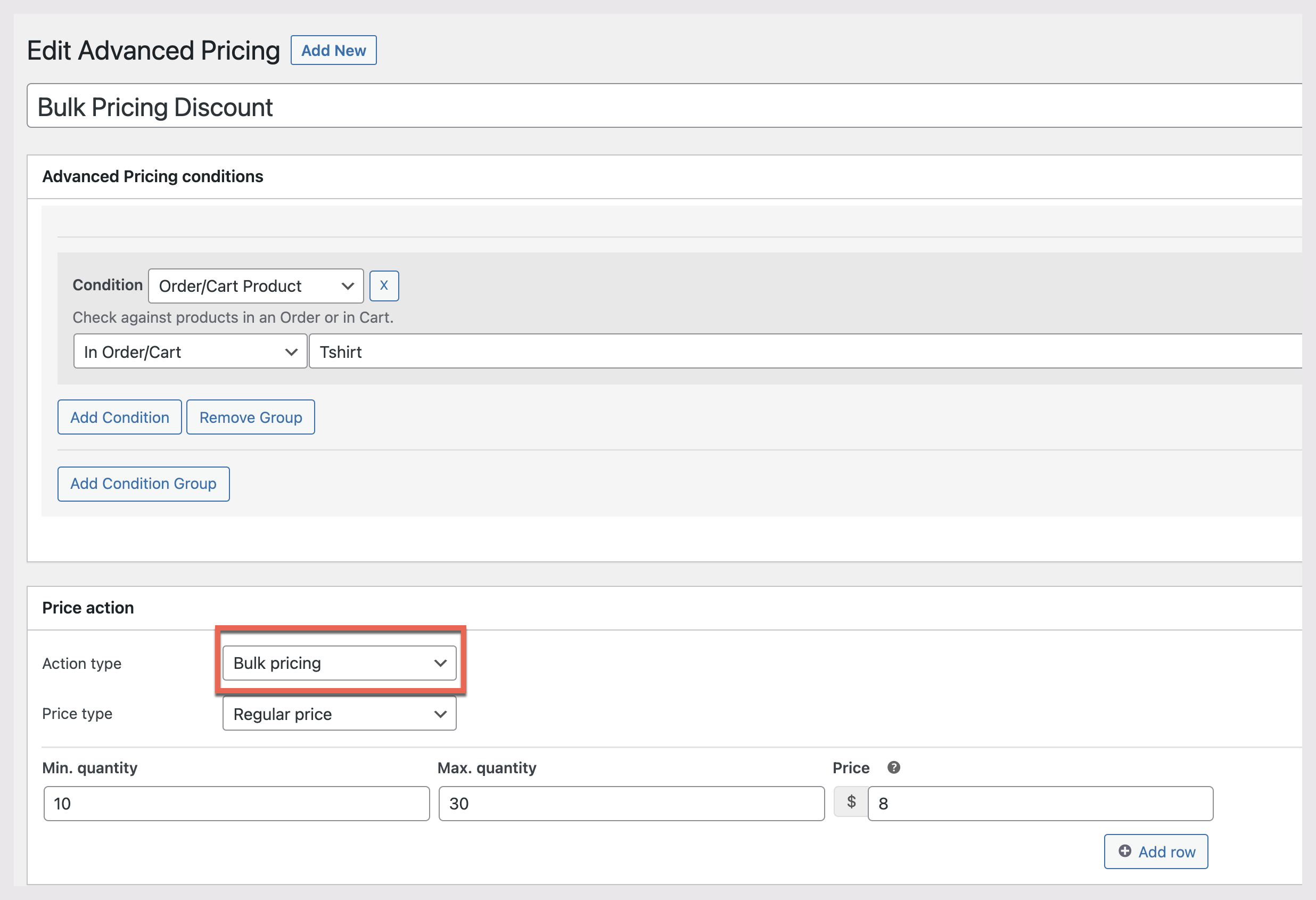 If your shop offers tiered-price discounts for higher quantity orders simply use a "Bulk pricing" action and set the quantity discounts.

Sample Uses
Bulk pricing discounts
Tiered price discounts
Change product pricing to cover payment gateway fees
Add discounts per user role for membership sites
Increase product pricing based on country to cover shipping expenses
Schedule discounts for specific days or dates
Pricing discounts for wholesale users
You can find more information about WooCommerce Advanced Pricing on our documents page. For any other questions please don't hesitate to contact us, we'd be happy to help.
Personal
---
1 Site License
1 Year of Updates and Support
14-Day Money-Back Guarantee
Business
---
5 Site License
1 Year of Updates and Support
14-Day Money-Back Guarantee
Agency
---
20 Site License
1 Year of Updates and Support
14-Day Money-Back Guarantee