Offer post-purchase upsells to customers based on what is in their shopping cart!
WooCommerce Conditional Upsells  lets store owners offer products to customers after they have made the decision to purchase from your store.
Plugin Features
This plugin adds the ability to define unlimited upsells that will be offered to customers based on conditions from the products in the cart to the shipping country.
Define products to upsell
Any product in your store can be offered as an upsell. It's easy to search for products by name and assign them to the upsell.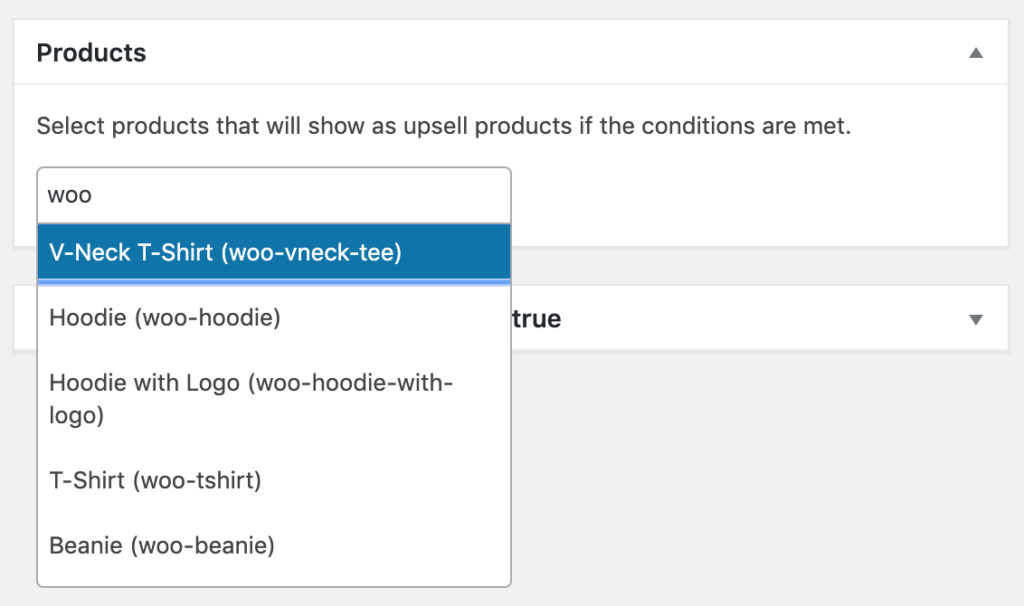 Upsell conditions
Once an upsell product has been chosen select one or many conditions that must be met for the upsell to be offered to customers after they press the Place Order button.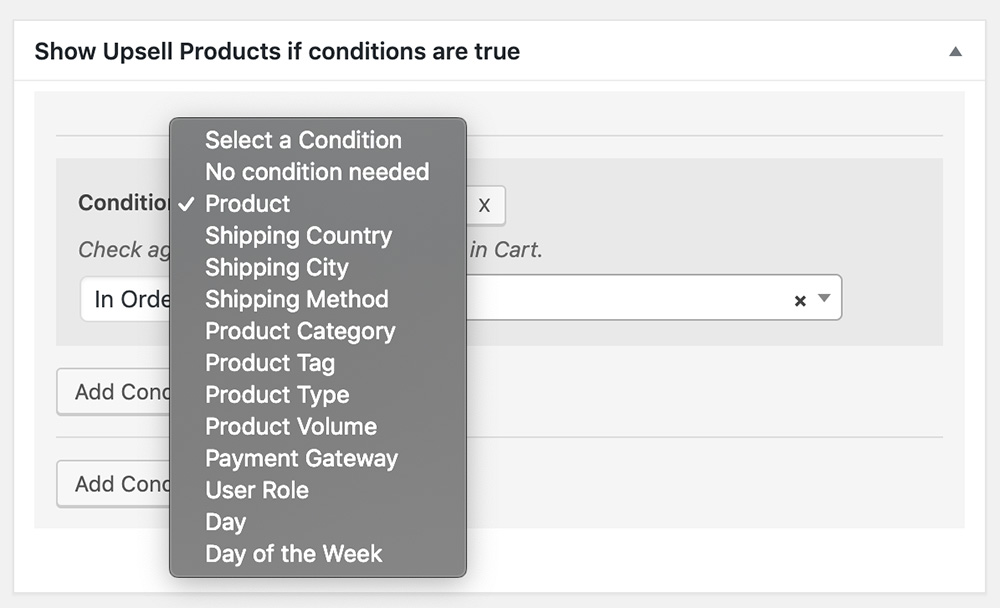 Conditions can be based on the products in the cart, the customer's address, the customer's user role, the day of the week, and more!
Style the upsell
Coming Soon