WooCommerce Redirect Thank You
Send customers to different pages after checkout based on what they bought or how they paid!
If you sell different kinds of products such as online memberships, physical goods, or coaching sessions, you will want to send users to different Thank You pages containing content tailored to the products purchased.
You can provide next steps for a coaching client who purchased training sessions. A physical goods customer can be sent to a page outlining the manufacture and shipping process. Someone who buys an online membership can be shown steps for completing their online profile.
This plugin can also be used to create a WooCommerce custom thank you page without overriding template files!
Features
Set a global Thank You page instead of the WooCommerce endpoint
Redirect customers to a different page based on the products purchased
Thank You page can be defined on a per product basis
If multiple redirects exist customers will be directed to the first one
Use cases
Here are a few uses cases showing how this plugin can be used.
Redirecting customers to a page with information about shipping and manufacture
Add a custom Thank You page for a pre-sale item with information on availability
Add a custom Thank You page with social share buttons for certain products
A/B Test upselling products in the order complete page
Easily add different order complete scripts on the pages for different products
Set a global Thank You page without editing theme templates
Screenshots
Per Product Thank You page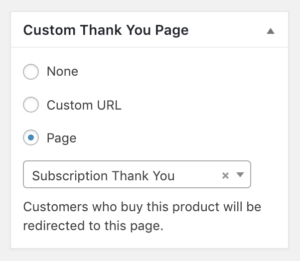 Custom Thank You page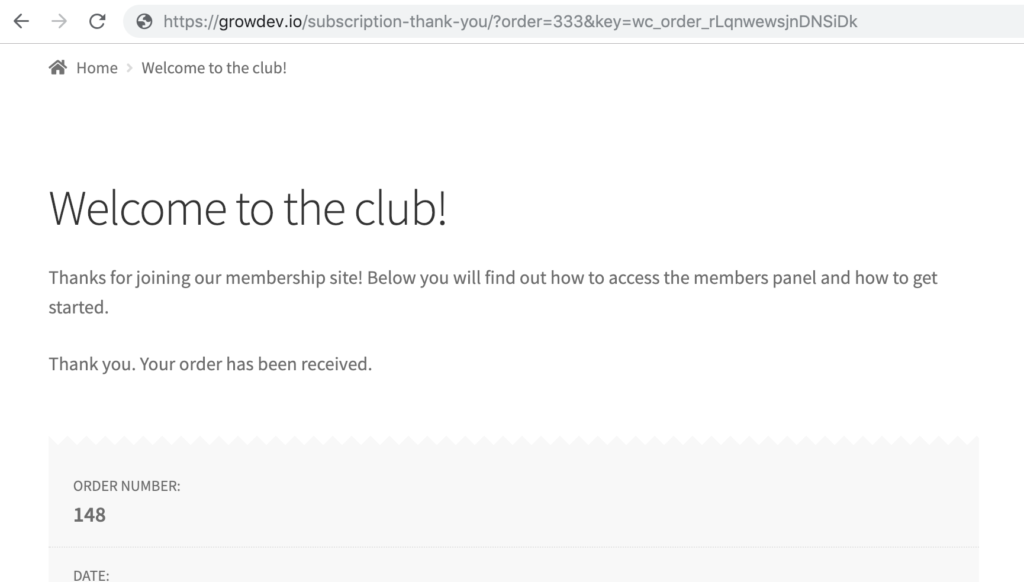 Custom Thank You page editor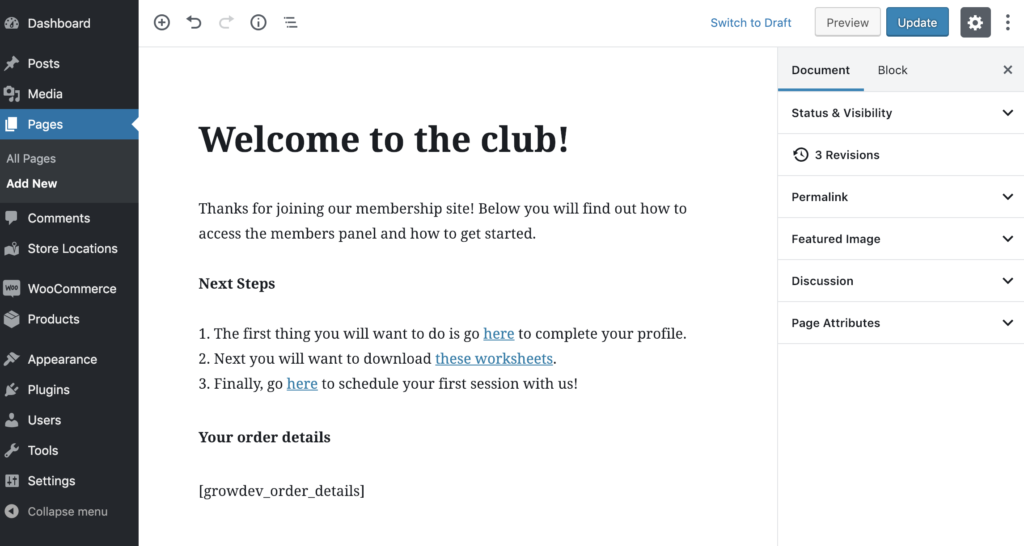 Global Thank You page setting