Many store owners using WooCommerce Subscriptions have noticed it falls short when it comes to subscription management on the front end.
In this article, we are going to look at two incredible WooCommerce plugins, designed to resolve this issue. Both add necessary features to the My Account page for any shop selling subscription products. These plugins are designed to give your customers control over their subscriptions, reduce support tickets, and create happy customers. What could be better?
We'll be comparing the two plugins Toolbox for WooCommerce by Shop Plugins and Self-Service Dashboard by eCommerce Tools. Let's get started!
Side by Side Comparison of Toobox and Self Service Dashboard
Both plugins have the same price point of $79 for a one-year subscription and support. We've put together a side-by-side comparison of their features in the chart below.
As you can see these two plugins are very similar in the features they add to your online shop. Let's discuss the pros and cons of each.
Toolbox for WooCommerce Subscriptions
Toolbox for WooCommerce provides customers with more overall options for changing and skipping their payment dates. With this plugin, Administrators have access to a settings dashboard under the WooCommerce Settings tab. From here they can easily control the features available to customers on the front end.
For shop owners who want to add a personal touch, it takes little effort to customize the new buttons on the my account page. No coding is required! Just typing and a bit of creativity. For example, you can change the skip next payment button to I'm on vacation, skip this week's box.


Toolbox will send automated email notifications to both the subscriber and the admin when payments are skipped or changed.
The option to display a dropbox to add a product to an existing subscription can be enabled at the individual product level. Subscribers can browse products within your shop and add them to a subscription from the product page. This option encourages upsells or buying more for customers since they are not required to complete their purchase through the checkout process.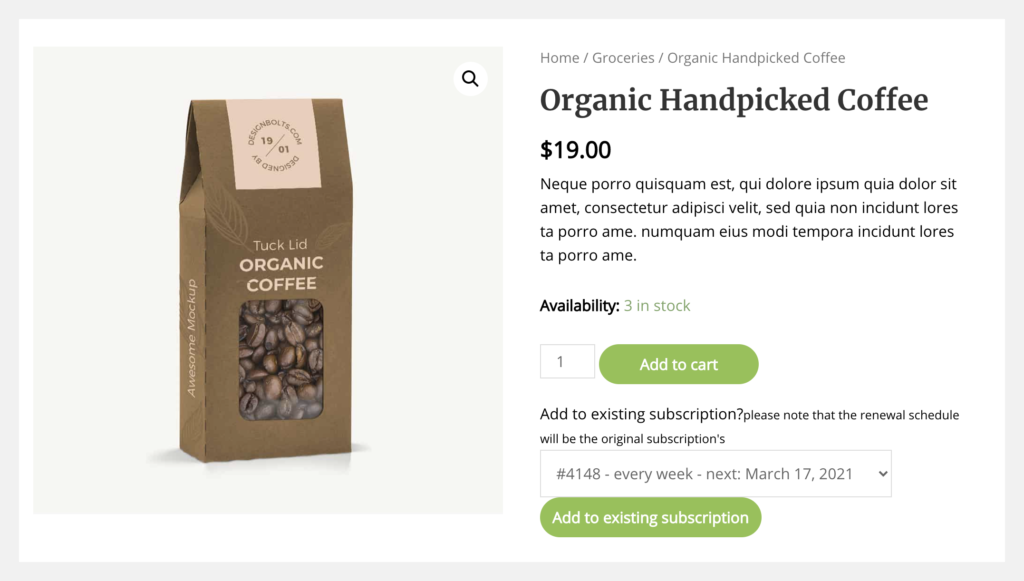 Subscribers who use the skip button or change payment date will see that their subscription remains in "active status". The new payment date will appear and an email notification is sent to both the admin and subscriber.
Limitations
Toolbox does not support changing variations on a subscription product.
It's not recommended to use Toolbox when the manual renewal setting is enabled in WooCommerce Subscriptions. This will limit the number of features available to the subscriber.
Subscriptions with a signup fee can be added at the outset but the signup fee will not work for new subscriptions added to an existing subscription.
Self Service Dashboard for WooCommerce
One of the stand-out differences between the two plugins is that Self Service Dashboard allows subscribers to change variations. This feature is great for those selling a meal service subscription where your customer may want to rotate between weekly menu items.
While the plugin does not have a skip button Subscribers can change their payment date by using the pause button. Virtually the same thing. Once the customer selects their desired date for their next payment they select pause and the subscription is moved to "on hold" status.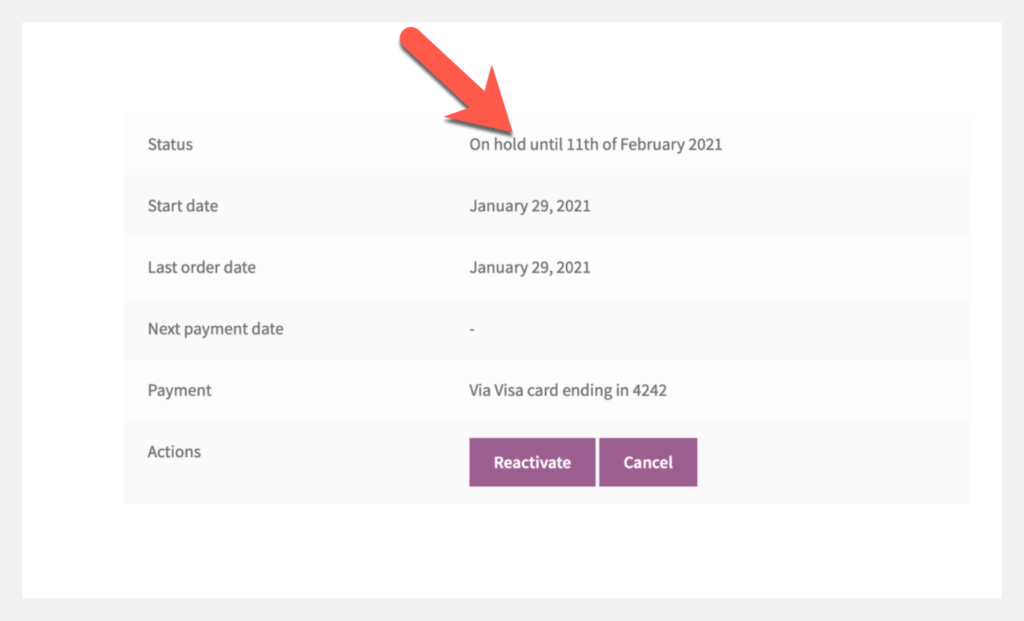 With the Self Serve Dashboard subscribers manage all of the changes to their accounts directly from the my account page dashboard. This includes adding new items to an existing subscription.
Add a new product to an existing subscription by selecting the add new product button from the dashboard. From scroll through a small box until the desired product is found.
Once the product is selected if variations are available they can be selected along with quantity.
Anytime a change is made from the my account page dashboard an email notification will be sent to the subscriber.
Limitations
The Self Service Dashboard Plugins will not work with subscriptions using sign-up fees.
If you have a lot of products in your store, it could be time-consuming for the customer to find what they are looking for from the dashboard.
Conclusion
There is no doubt that both of these plugins improve the overall customer experience in your eCommerce store. By adding one of these plugins to your shop, you will certainly see a reduction in the number of support tickets. Your team will thank you for freeing up their time.
Now that you have all of the details decide which plugin is right for your shop. May the force be with you in selling subscriptions and creating happy customers!