Are brick and mortar stores soon to be a thing of the past?
Many retailers were forced to reckon with this question as they found themselves in the midst of an unexpected global pandemic. Consumers forewent the shopping experience to make the majority of their purchases online, leaving physical stores with less than expected earnings.
There is no doubt retail has changed and will continue to see further changes. In this article, we're going to look at how you can build a brand that promotes growth between both your eCommerce store and physical store locations.
Retail Strategy
Brick and mortar stores serve a purpose, they create a unique buying experience for the consumer. The smell of Cinnabon wafting through the air at your local mall is no coincidence. Researchers believe that 75% of our feelings are generated by odors. You've most likely experienced this effect the last time you questioned your decision to purchase a CinnaPack!
Sensory marketing has long been included in retail strategy. The good news is as long as people have a sense of smell it's going to be a challenge to completely do away with physical goods stores.
As a retailer, it's necessary to understand how your customers' shopping habits change. For example in some countries, since the outbreak of the pandemic 50% of consumers would now prefer to schedule a time for in-store shopping.
Your ability to recognize the changes in consumer buying habits and implement them into your retail strategy is key to developing a sustainable business. This was proven by companies that have survived the pandemic without seeing a decrease in growth.
What are the keys to a successful retail strategy?
Entrepreneur.com explains the following are the essentials of a successful retail strategy:
Know who you are as a brand
Have a plan to increase online traffic
Have a plan to increase storefront traffic
Know all of the needed visual merchandising strategies for your business
Whatever strategy you implement the goal should be to create a unified experience across all of your brand channels. This leads us into a discussion of omnichannel customer service.
Omnichannel Customer Service
Omnichannel is a sales approach that combines all of your channels into one to provide customers with a seamless shopping experience.
For a given customer their interactions with your brand can be accessed from all channels. Whether the customer had a chat online with customer support or phoned customer service. With omnichannel, these details are accessible on the backend allowing your team to provide a streamlined interaction with the customer.
Using the omnichannel approach creates flexibility and a personalized shopping experience. Consumers can easily move from one channel to the next to complete their purchases. For example, a customer may start researching a product online, engage with your social media ads, interact with your live chat, and finally move to a physical store location.
Once inside the store, the support rep can access their history and assist them in completing the purchase. The in-store purchase may even take place from your website on their mobile phone.
Benefits of Omnichannel
You can see there are many benefits to using omnichannel customer service. One such benefit is the ability to direct traffic to your brick-and-mortar stores.
The retail giant Target well illustrates this case. In 2020 the company saw a $15 billion increase in sales growth despite the pandemic. To put things in perspective this was more than the company's total sales growth over the past 11 years!
Not only that, more than 95 percent of Target's fourth-quarter sales were fulfilled by its brick and mortar stores.
How did they do it?
Understanding Consumer Behavior
Target equated their exceptional growth in 2020 to the time they invested in building a durable, scalable and sustainable business model.
It's no secret consumer behavior directly impacts buying. For Target the time they spent understanding their customer allowed them to quickly shift their business model with the change in buyer trends.
A brand built on solving the unique problems of their customers attracts customers to your business because you have something they need.
For many, this is called inbound marketing, where you analyze the stages of the buyer's journey to assess how your business appeals to the consumer at each stage of the process.
The buyer's journey describes a buyer's path to purchase. In other words, buyers don't wake up and decide to buy on a whim. They go through a process to become aware of, consider and evaluate, and decide to purchase a new product or service.

Hubspot
Within the buyer's journey, there are 3 stages: awareness, consideration, and decision. A company using inbound marketing has the goal of understanding the buyer's thought process and behavior for each of these steps.
Target clearly saw how their buyers' behavior was impacted by the pandemic and made adjustments accordingly. Additional services like order pick and drive up, were added. Customers could now order from the app and have the items brought out to their car.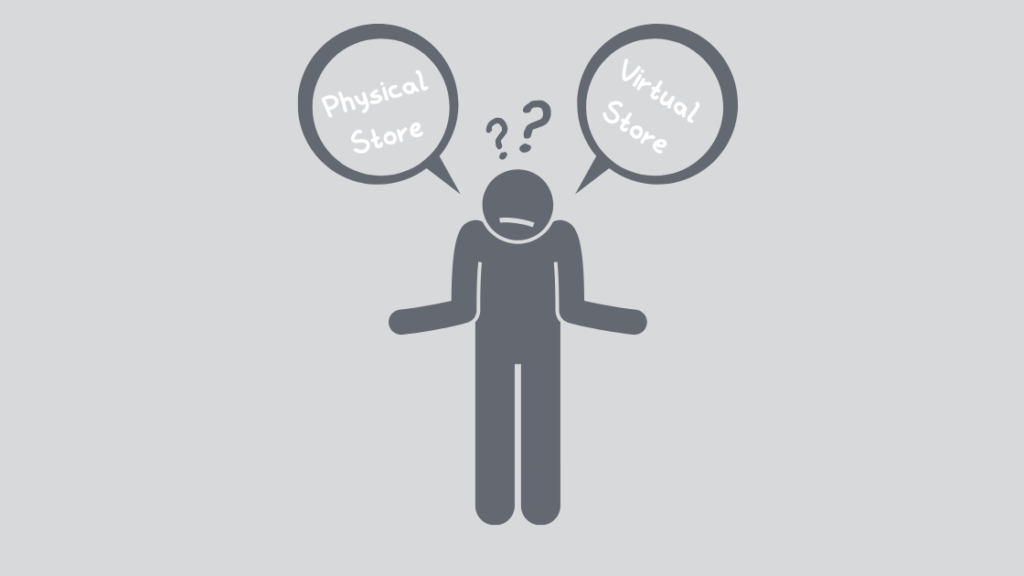 Physical versus Digital Stores
Companies with omnichannel customer engagement strategies retain on average 89% of their customers.
Understand the strengths and weaknesses of each channel of your business. A physical store may give your brand a presence in the local community, while your online store may have a global reach.
Omnichannel customers tend to purchase 4 times the amount than store-only buyers. While 72% of digital shoppers consider the in-store experience to be the most important channel when making a purchase.
Clearly, brick-and-mortar stores have not lost their value and can prove to be an essential key in your brand's success. Examine how each channel plays a role in the buyer's journey and use it to create a seamless brand experience for your customers.
The Best Plugins for an Omnichannel Approach
To help you get started in building your omnicentric brand we've put together a few essential plugins. These plugins will help you build customer-focused brand with a seamless experience.
WooCommerce Store Locator
This plugin will help customers find your store locations and products. WooCommerce Store Locator is the ultimate store finder for your e-commerce shop.
Local Pickups Plus
With Local Pickups Plus customers can purchase any product online and pick it up at a brick-and-mortar store location.
Point of Sale For WooCommerce
Point of Sale for WooCommerce is a web-based point of sale (POS) application that allows store owners to sell online products in brick-and-mortar stores, seamlessly.