Toolbox for WooCommerce Subscriptions is an amazing plugin that adds necessary features to any e-commerce store selling subscriptions. We have great news for you…Toolbox just got even better!
Our recent update of Toolbox for WooCommerce Subscriptions 1.4.23 now allows you to send email notifications when customers make changes from the my account page. These email notifications can be sent to both the customer and the administrator or desired contact.
The following email notifications are now available:
Subscription Skipped (Customer)
Skipped Subscription (Admin)
Subscription Date Changed (Customer)
Subscription Date Changed (Admin)
To find the new email templates visit the WordPress dashboard in your store. Navigate to WooCommerce Settings > Emails.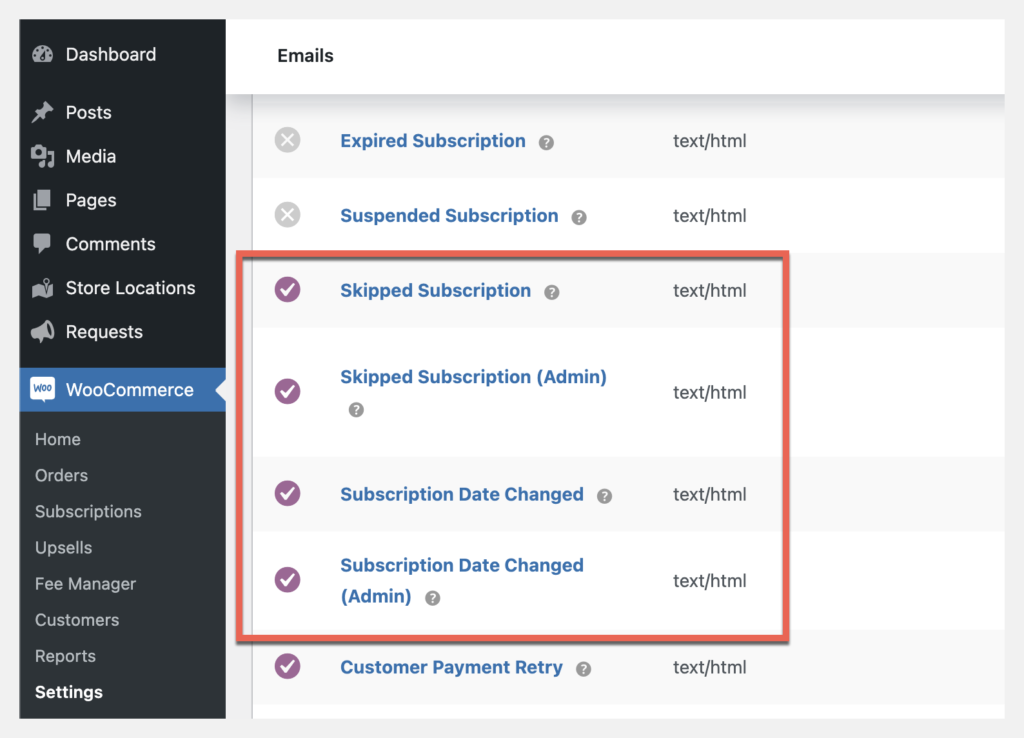 Log in to your site and verify you have updated Toolbox to the latest version (1.4.23). If auto-updates are disabled available updates will show on your installed plugins page.
Tick the box next to the plugin and select update in the dropdown. Click apply to update the plugin to the latest version.
A zip file of the latest version can also be downloaded by logging into the my account section of Shop Plugins.
If you're not already a Toolbox user we invite you to unleash these powerful new features on your e-commerce shop today! Please don't hesitate to contact customer support if you need further assistance.