WooCommerce recently launched multi-currency and added 4 new countries to their payment solution WooCommerce Payments. Reaching a global audience has never seemed so achievable. All it takes is a simple Google search and your products go to the most far-off of places. Are extra fees stopping you from selling globally?
Let's face it, the idea sounds ideal. Yet when it comes down to the actual costs of selling and shipping products outside of your neighborhood it might cause you a bit of hesitation.
In this article we're going to take a look at a clever way Shop Plugins can help you with tackling the added expenses of international eCommerce.
WooCommerce Fee Manager Plugin
As a store owner, there are no monthly WooCommerce fees for running your shop. However, the costs of running a business can add up quickly. You may have noticed WooCommerce alone does not offer a way to charge additional fees on a product.
Have no fear! Shop owners who use the WooCommerce Fee Manager extension can easily offset some of these expenses by sharing them with the consumer.
This plugin provides a comprehensive solution for any e-commerce shop using the WooCommerce platform. With over 22 conditions to select from you can create an almost *endless variety of conditional pricing rules. (*I tried to do the math for the exact amount but we'll just say endless because it's too many to count.)
With this extension store owners have full control over fixed fees or percentage-based amounts on the cart. Set fee rules for the payment gateway, order volume, quantity, user roles, categories, products, and even more. Use the same conditions to create a cart discount.
Let's look at a few of the standout features Fee Manager offers to help you implement a feasible pricing strategy in your eCommerce shop.
1. Payment Gateway Fee
Not all payment gateways are created equal. Some cost you more to use yet it's nice to offer options to people purchasing in your store. Encourage the use of a specific payment gateway by offering a discount when customers use your preferred method.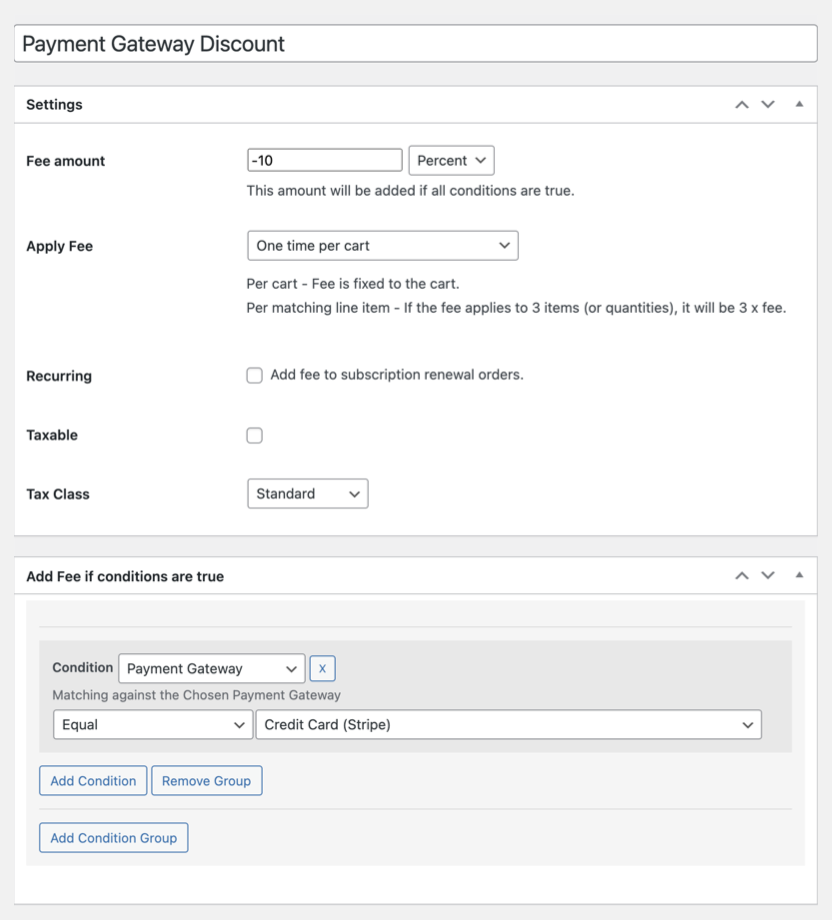 2. Subscription Renewal Fees
Automatically charge a recurring fee on subscription renewals. In the example below subscription orders outside of Canada incur a $10 fee.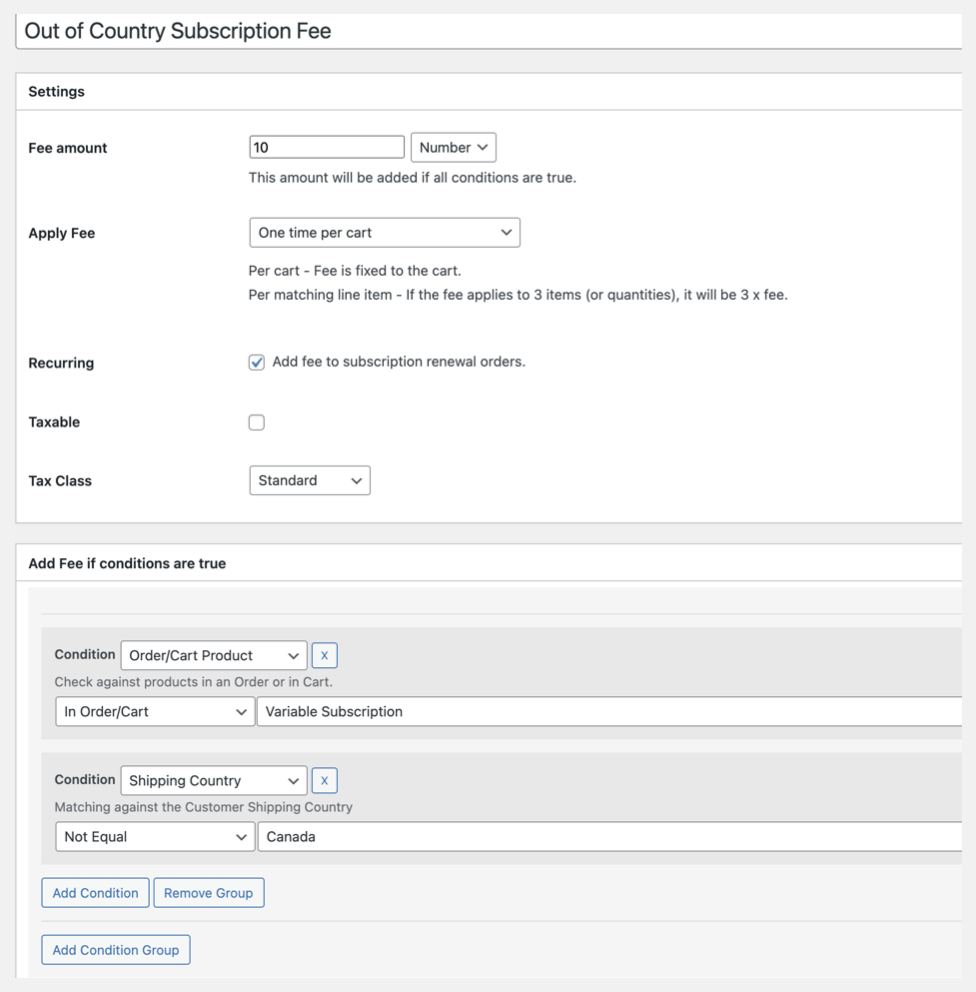 3. Date Specific Fees
In many countries trying to deliver products on specific holidays can be a logistical nightmare. Not only are resources such as staff limited but the added costs of shipping can be astronomical. Easily setup fees in your store for the dates you know will require extra hands on deck.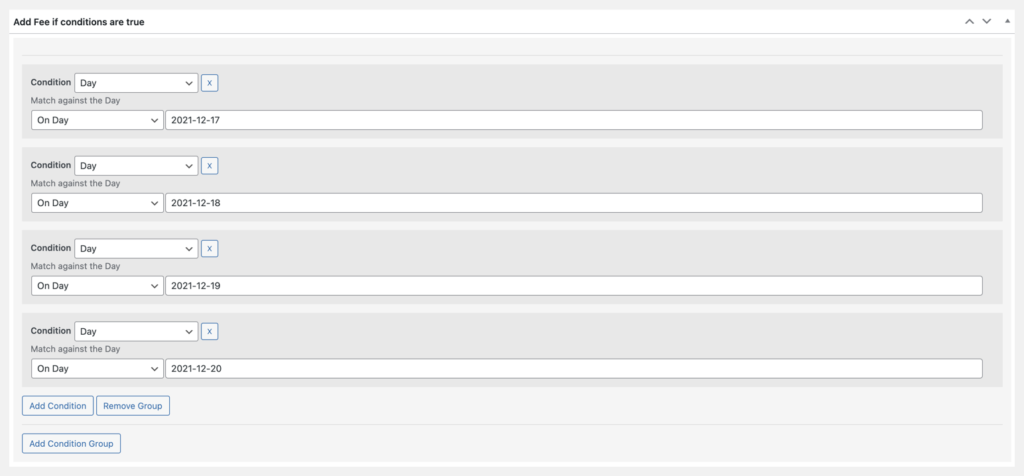 4. Tiered Discounts and Fees
Use multiple fees to create a discount for specific tiers or combinations of purchases. Below we illustrate a tiered quantity discount using two fees and the product category. Customers receive a 5% discount on orders of 5 shirts but a 10% discount on orders of 10 shirts or more.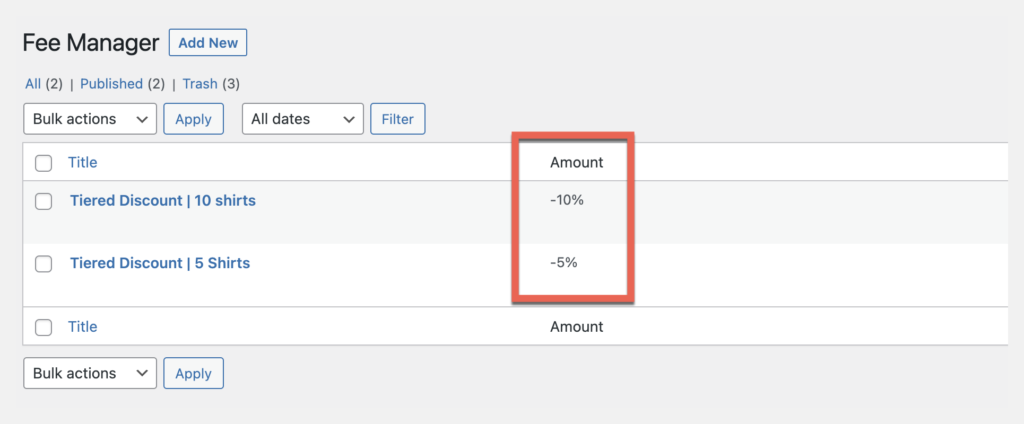 Create fees and discounts for a combination of products with the same pricing rules.
5. BOGO Deals
Yes, you can even create BOGO promotions in your store! Giveaway one or more items with the purchase of a specific item.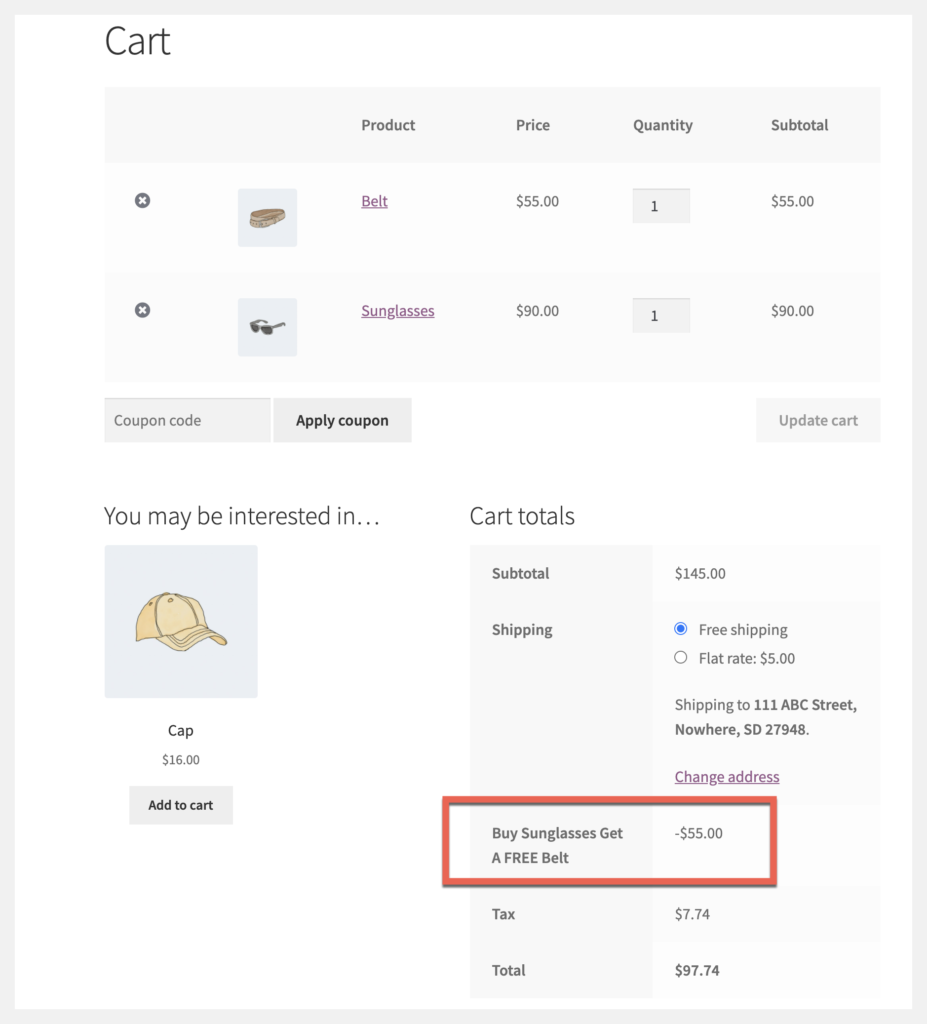 Conclusion
Its true international commerce opens the door to reaching more of your potential customers and expanding your brand. For instance, 57% of consumers purchase goods online from another country.
Clearly sharing some of the expenses of selling globally with consumers should be a key part of your pricing strategy. You'll find WooCommerce Fee Manager is like having multiple plugins in one. Go into the battlefield of selling globally with confidence. Knowing you're fully equipped with the right tool to keep your virtual doors open for the long haul.