Promoting products on your website is an essential key to staying in business. Obviously, you want consumers to know what you sell, who you are, and when you're offering amazing discounts. How can sharing a cart URL help you to increase conversions?
Well, let's say you've recently analyzed traffic to your website. One trend stands out, you notice visitors are getting a little distracted and not completing the purchase. You may even have a high rate of cart abandonment. What can be done?
This is where strategically placing a cart link in your content will help keep your website visitors focused on the end goal. Completing the purchase!
When you share a cart URL it removes steps from the checkout process that could otherwise sidetrack your viewers. In a sense, it's like you're putting blinders on your customers and giving them tunnel vision. They now only have one option which is to keep moving forward and complete their purchase.
In this article, we'll share with you some creative ways you can use WooCommerce Cart URLs to increase conversions on your website.
Use Cart URLs to Promote Products On Your Blog
Creating content for your blog takes a lot of time and effort. From the research to writing the article, there's no doubt about it you want traffic to your blog. Why not entice your readers to regularly check out your blog by offering a monthly or weekly product promotion.
Include the cart URL in your blog post to promote discounted pricing on a specific product or bundle. For example, you can add a link like this:
?Click here for 10% off WooCommerce Cart URL?
Add Cart Links to Landing Pages
In some of our previous posts, we've talked about the value of using landing pages. Add a cart link to the buy now button on your landing page. Customers will be taken directly to the cart page for easy checkout.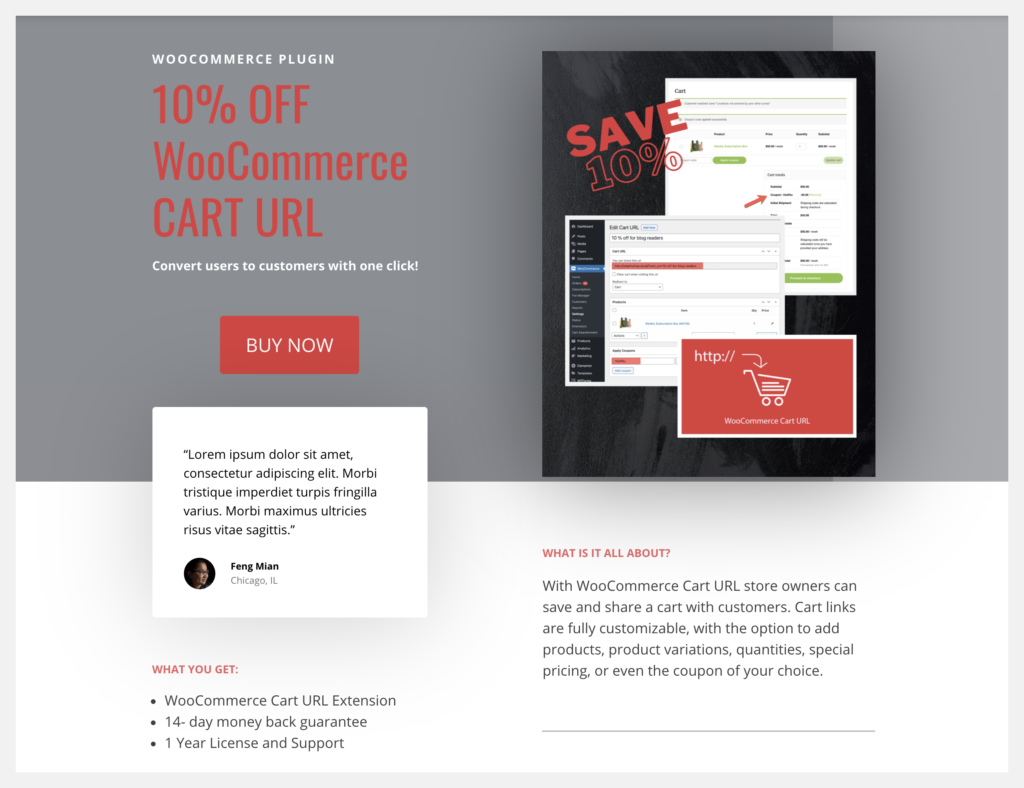 Quick Tip: To control the length of time your cart link is available you'll need to disable it. You can do this by going to the WooCommerce settings page from your WordPress dashboard. Another option is to change the link to draft status. This will keep customers from accessing the link multiple times.
Share a Cart URL on Social Media
You probably know that product demo videos and interesting photos create buzz on your social media channels. In addition, why not share a cart link on your post?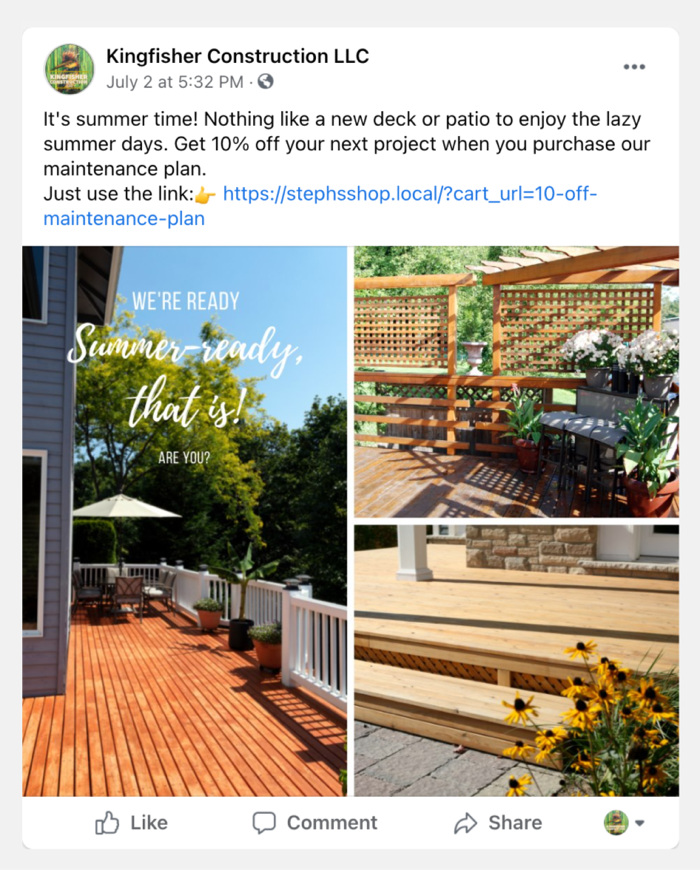 Fill the cart URL with the products you're featuring. Send your viewers directly to the cart without giving them the option to become distracted by other options on your website.
Add a Cart URL to Email Campaigns
Email campaigns can easily be amped up with a custom cart URL. The link can be placed in the body of an email or add it to a button as a CTA. Offer discounts on coaching sessions, promote lesson packages, feature new products or subscriptions.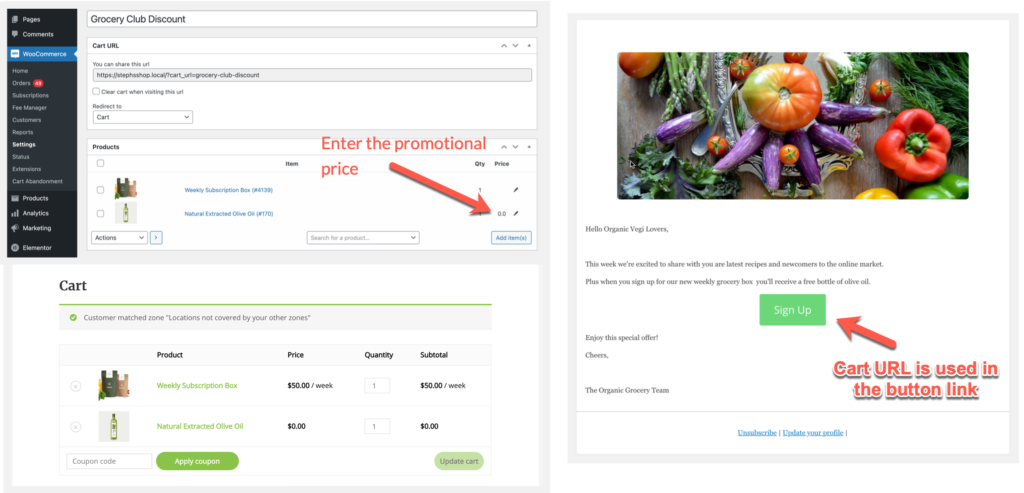 If you offer subscription-based services you can even add a redirect on the cart link to take the subscriber to their account page with the new subscription in the cart.
Configure Service Packages with Custom Cart Links
Share Cart URLs with your most popular service packages instead of offering bundles.
In general, customers purchasing a service package or equipment rental often struggle with over-purchasing items as well as not knowing what they need. Alternatively, you eliminate unwanted returns when you share a cart link with your customer.
It's good to note if you're concerned about the link being viewed by anyone other than the customer, set a password for the cart page in your WordPress page editor.
Final Thoughts
These are a few of the ways you can easily send customers to the WooCommerce Cart page with the products they need. The WooCommerce Cart URL plugin makes custom orders a breeze.
We would love to hear your feedback. Have you found a great way to use cart URL's in your business? Feel free to share your thoughts, questions, or any feature requests you would love to see. Click the link to Contact Us.
---