With WooCommerce Customizer you can display sitewide store notices in your WooCommerce store. While it's a great tool and definitely a functional way to notify your customers of sales and shipping discounts. There may be times when you don't want a notice to display to every person visiting your store. Or maybe you only want the message to display on a specific product page.
What can you do about it?
We recommend using the WooCommerce Advanced Messages plugin to create custom store notices. This plugin uses conditional logic to display messages in your store. The best part is no coding is required, we promise!
Create Custom Store Notices Without Code
WooCommerce Advanced Messages will display messages in your store based on the theme you're using. No need to worry about changing the color or appearance. You have the option to style messages as a notice, error, or success along with the matching icons.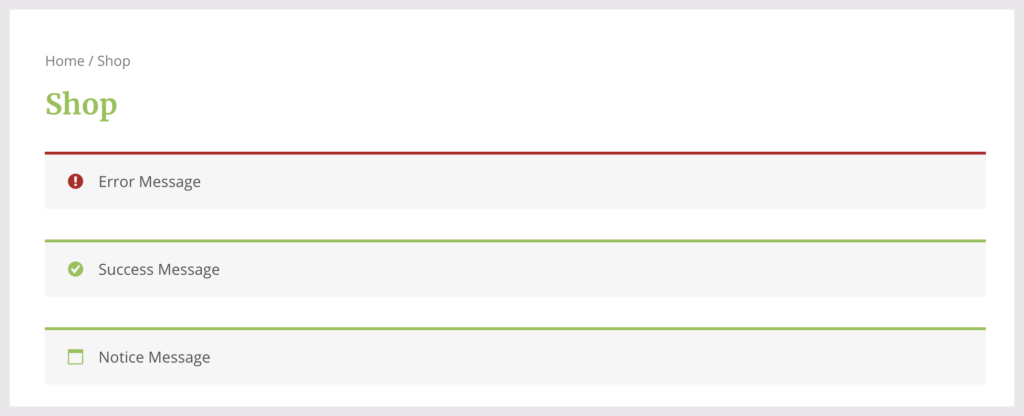 Once you've installed the plugin, you'll want to navigate to the settings panel. You can find this under WooCommerce > Settings > Messages. From here you can dictate when and where your store notices will appear based on specific conditions.
Let's look a 3 ways to customize store notices.
1. Store Notices For Specific Users
You can easily enable a store notice based on the user role. This is helpful when you want to customize the WooCommerce Shop page with a notice intended only for existing subscribers. If you sell subscription products and want to increase your average order value, create discount notices encouraging subscribers to add additional items to their order.

Discounts, promotions, free shipping offers, you can fully customize these notices to allow only specific users to see them.
2. Store Notices For Shipping Location
Advanced Messages gives you more control over shipping. Use error messages to inform customers in a specific state, city, or country of increased shipping times or additional fees.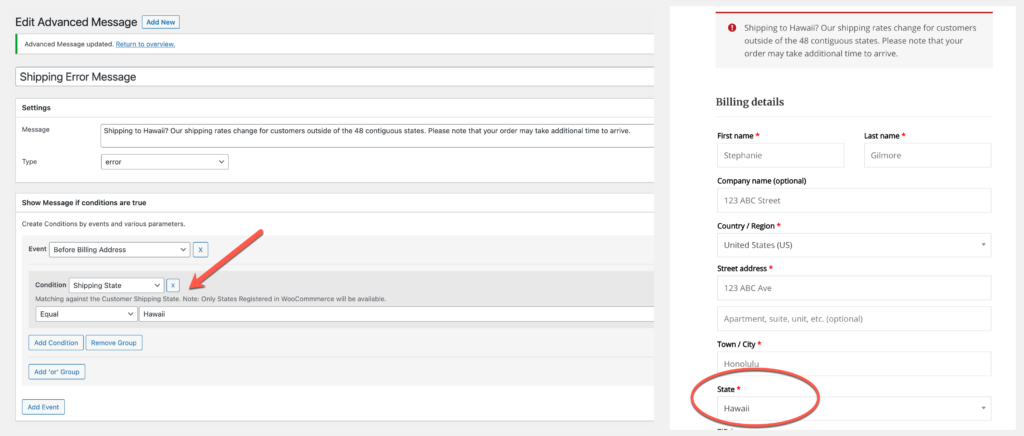 Notices can be set to appear above the billing and shipping details to assure customers see them before checking out.
3. Buy More Success Notices
When a customer adds a specific product to their cart, use a success notice to notify them of additional discounts. You can select where and when you want them to appear in your store based on the product category, tag, type, or even volume.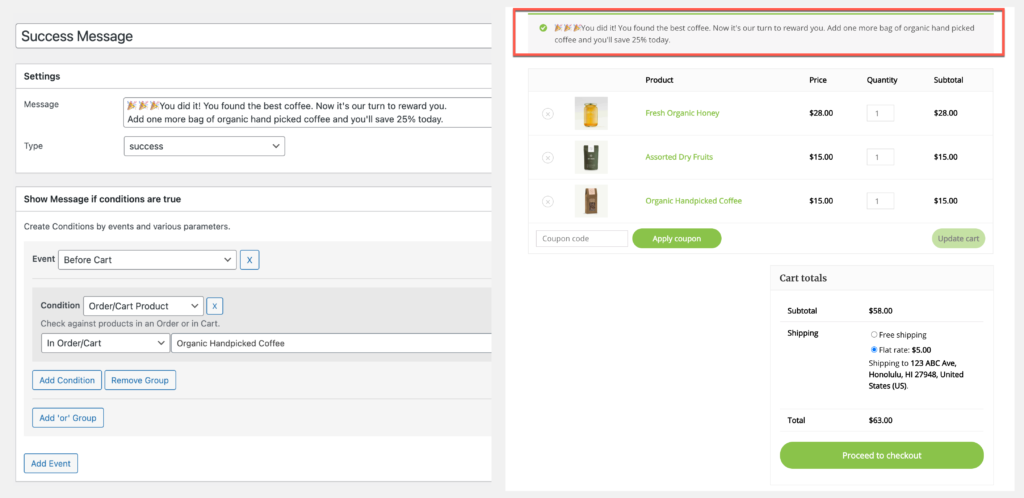 Using Advanced Messages is a simple way to create customized store notices without having to know code. This plugin gives you full control of the messages you display in your store.
---