Today we're excited to announce a new plugin: WooCommerce Advanced Notices!
Do you want to receive a Slack notification when an order is placed in your WooCommerce shop? Do you need to send emails to suppliers with order details?
This plugin makes it easy to send notices via email or to a Slack channel based on a predefined rule set.
Define Notice Rules with Conditions
With WooCommerce Advanced Notices you can define complex rule sets to check orders for conditions. If the conditions are met then the notice is sent!
This example set of conditions will send a notification for orders that are greater than $50, and set to ship to Paris, France.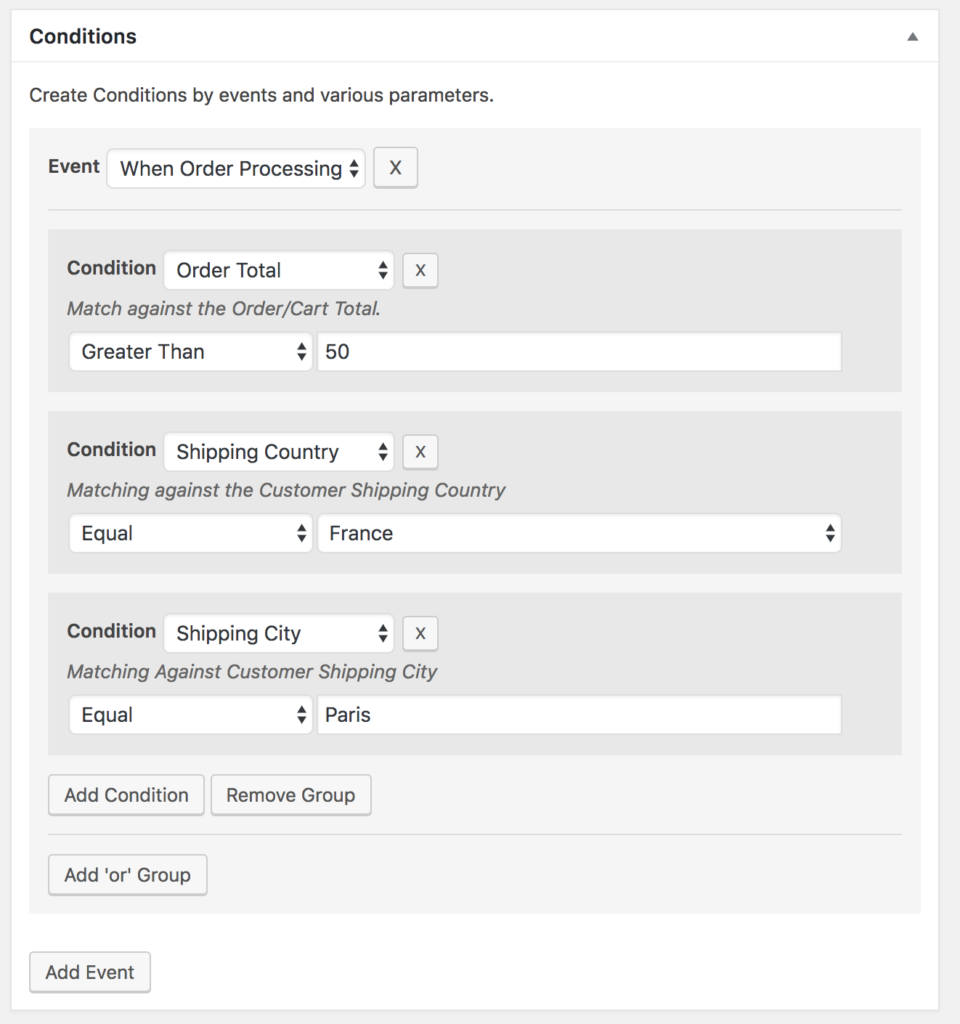 You can also set notices to trigger on one of several order status events.

WooCommerce to Email Notices
Notices can be setup to be sent to one or many email addresses. Simply add an email to the Recipient Emails list and the notice will be sent with each address in the BCC line.
WooCommerce to Slack Notices
Everyone love Slack! Send notifications of WooCommerce orders to your Slack channel to update team members. Setup global slack settings or settings per-notice. You can set the name of the bot, the icon for the bot, and the channel the notice will appear in.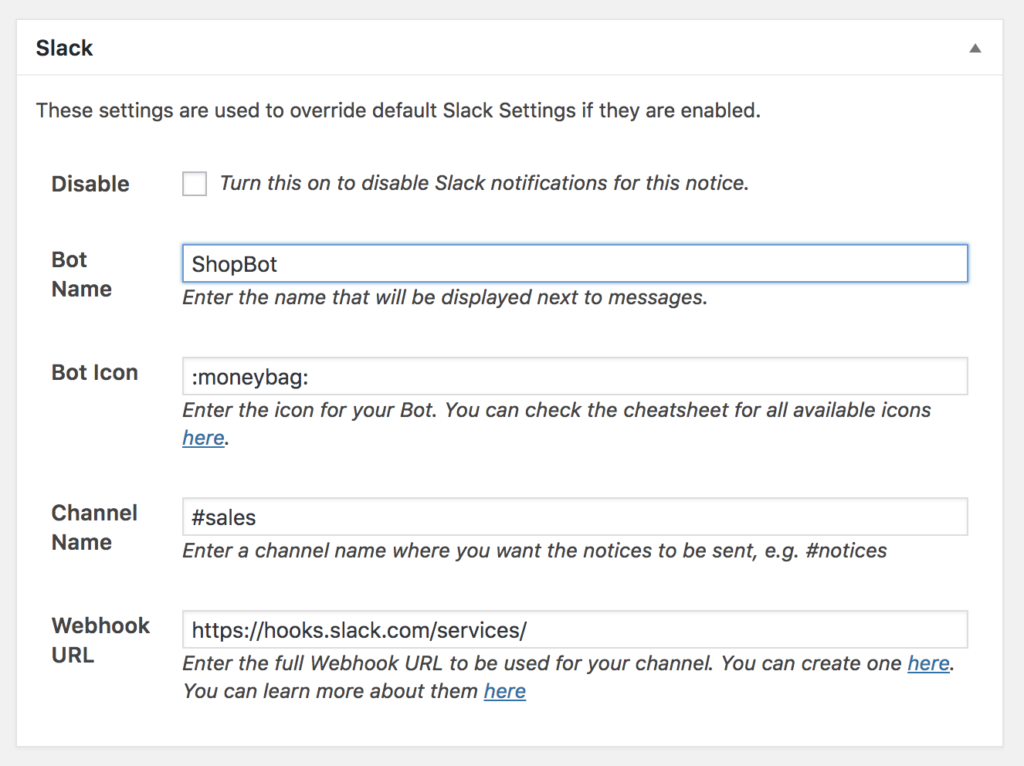 Here's an example of ShopBot notifying that a plugin sold, and what payment method was used. Woo hoo money!

Notice Editor
Use the notice editor and one or many of 13 predefined tags to customize the content of each notice.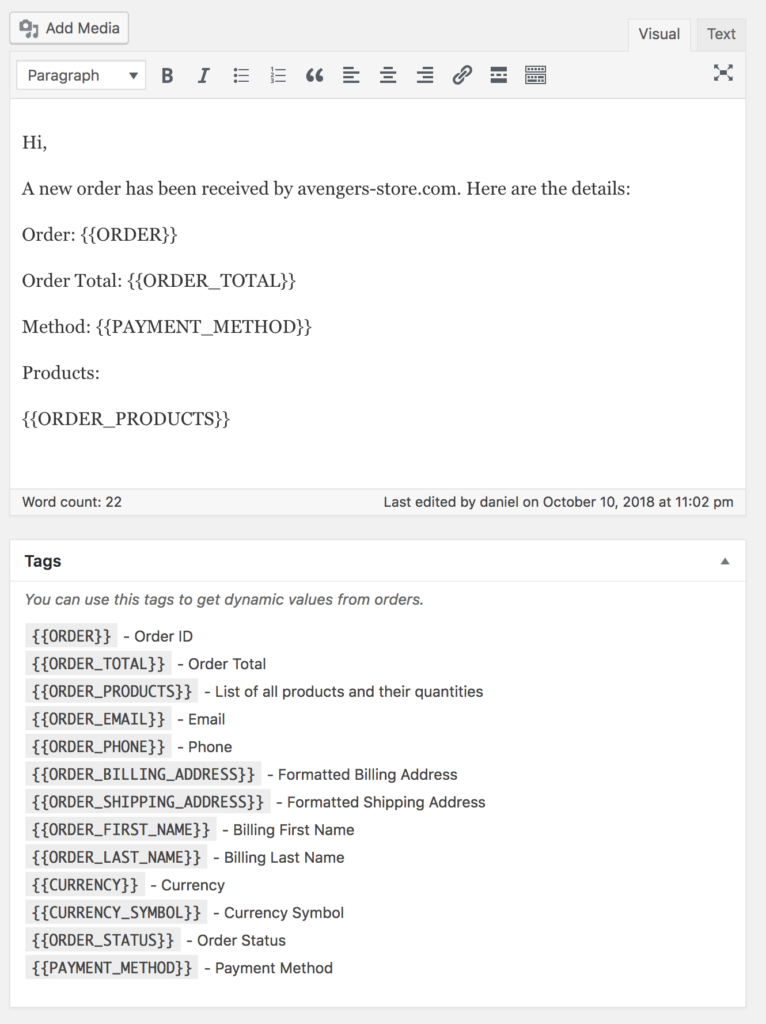 Get your copy of WooCommerce Advanced Notices today and setup some sweet notices!
Get WooCommerce Advanced Notices!
✕
Get our best WooCommerce advice!
Delivered directly to your inbox