Redirect Thank You Settings
In the WordPress dashboard, hover over WooCommerce and click on Settings. Next select the Thank You tab.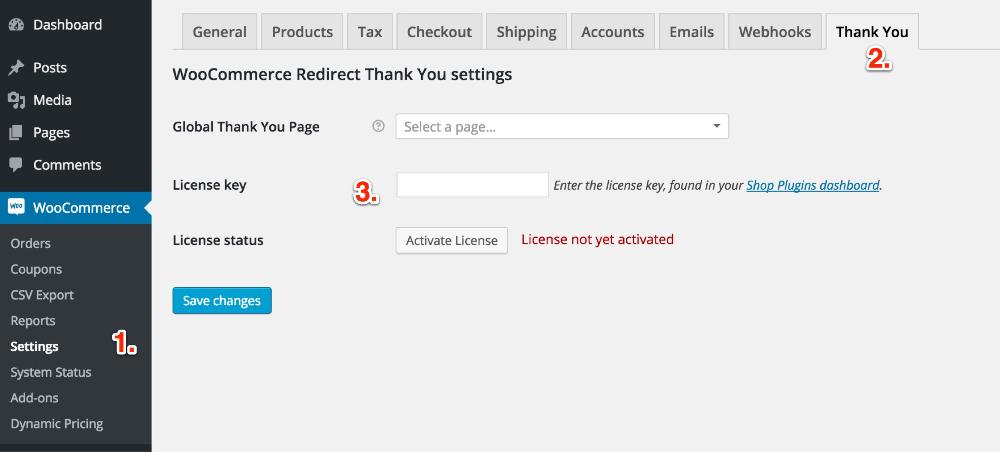 (Optional) If you want to set a Global Thank You page that customers will be sent to on order completion, you can set that page with this setting. This option overrides the WooCommerce Order Completed page setting.
In the License Key field add the license key sent in the order confirmation email. This will activate notifications of new versions of the plugin and allow automatic updates from your WordPress dashboard.
How WooCommerce Order Received Pages Work
WooCommerce uses an endpoint to display the Order Received page templates.

This order-received endpoint uses the Checkout Page that is installed with WooCommerce and displays a page containing the thankyou.php template file.
This template file can be overridden in your theme, but WooCommerce Redirect Thank You lets you override this page without having to use code.
Setting a Default Thank You Page
To override the default WooCommerce Thank You page you can:
Create a new WordPress page to be used.
Add your content to the page.
Add the [growdev_order_details] shortcode to the page.
Set the page as the Global Thank You page setting on the Thank You tab in WooCommerce > Settings.
Set up a Custom Thank You Page
To set up a custom Thank You page from the WordPress admin, select Pages and then click on Add New.
Add a title to the page, and then add any product-specific details for your customers. In this example, a customer has just purchased access to a membership site and will see a list of Next Steps: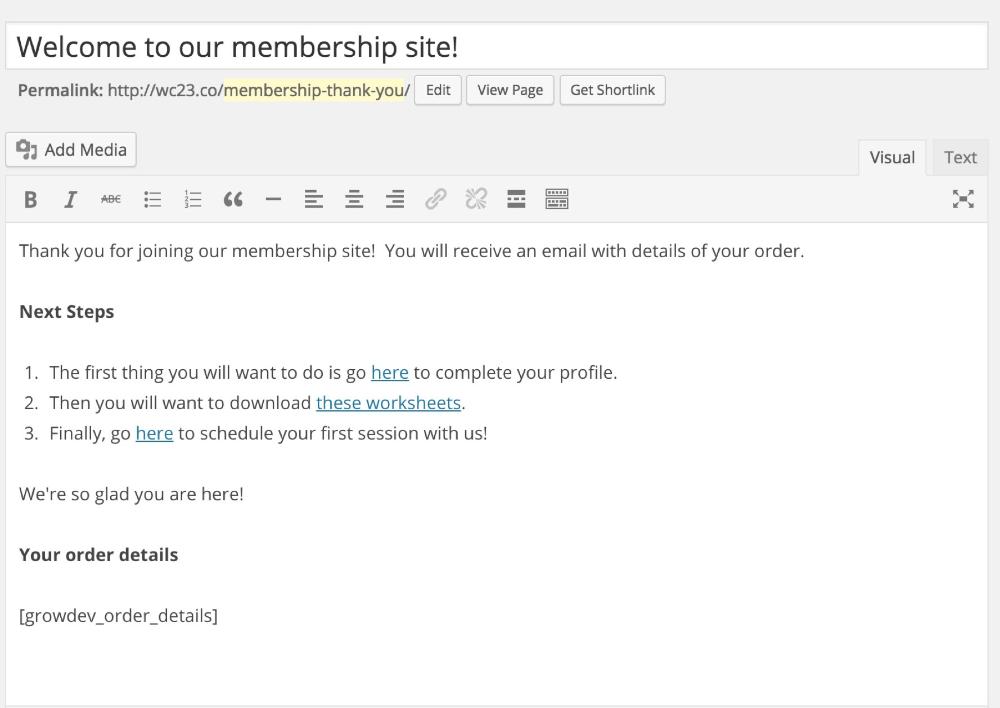 After the product-specific text be sure to add the [growdev_order_details] shortcode so that the details of the current order will be added at the bottom of the page.
Assign a Thank You Page to Products
To assign a custom Thank You page to a product from the WordPress admin, select Products and then click on Edit for the product.
On the Edit product page in the Custom Thank you meta box, select the page that you just created.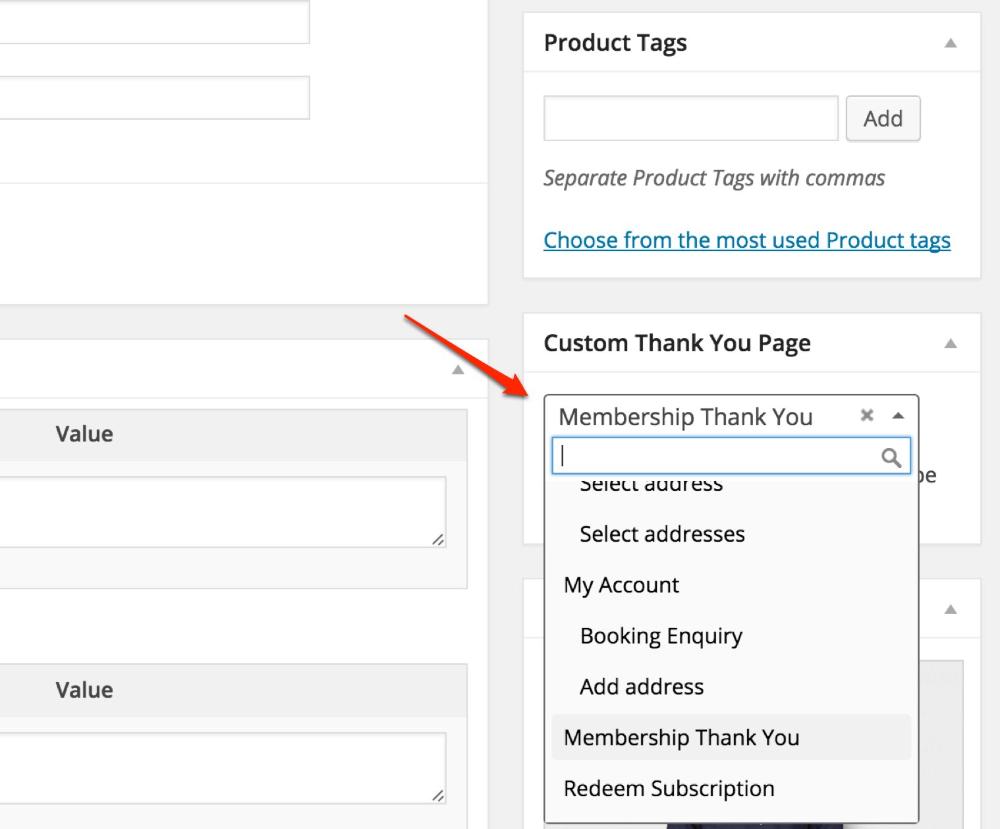 Update the product, and when customers purchase this product they will now be redirected to the custom page after checkout!
Here is an example of the checkout: