Today we're excited to release a new plugin for WooCommerce shop owners!
With WooCommerce Store Locator businesses can show customers where their brick and mortar stores are located. Using a search form, customers can find locations closest to them.
The plugin can also be used to show a list of distributors or locations that carry your products.
Adding Locations
Adding locations is easy. Either add locations one at a time via the WordPress admin, or add via CSV file using the bulk location importer.
When locations are bulk imported they will be geocoded and have the correct Latitude and Longitude added to the location record.
Page Display
The Store Locator page has two display modes. It can either show a search form and results map, or it can show a list of locations only.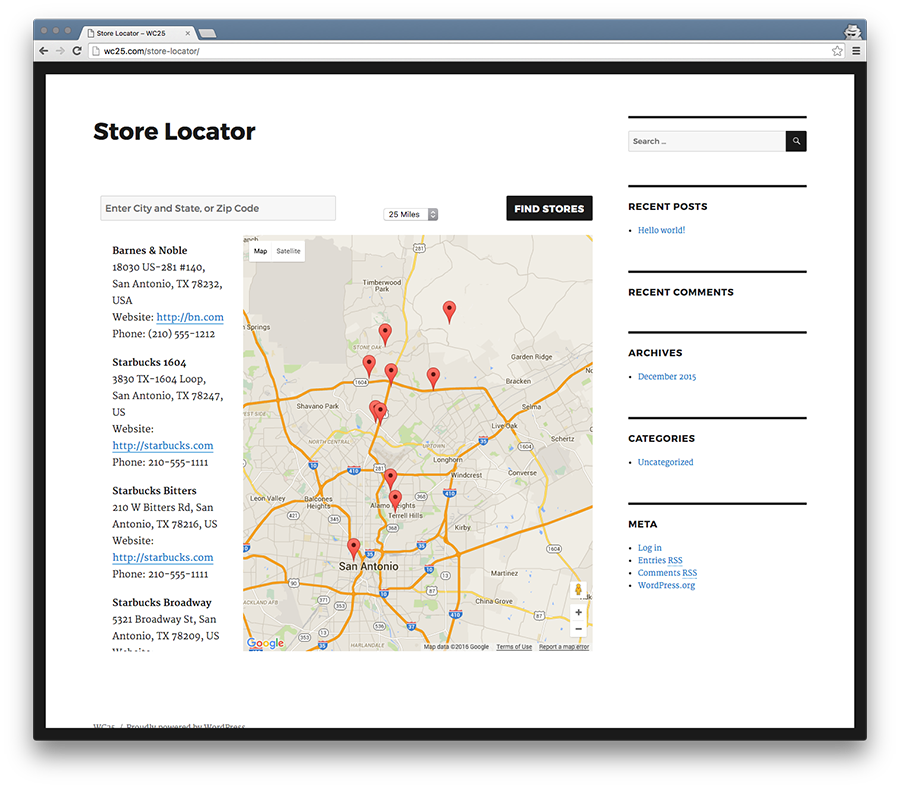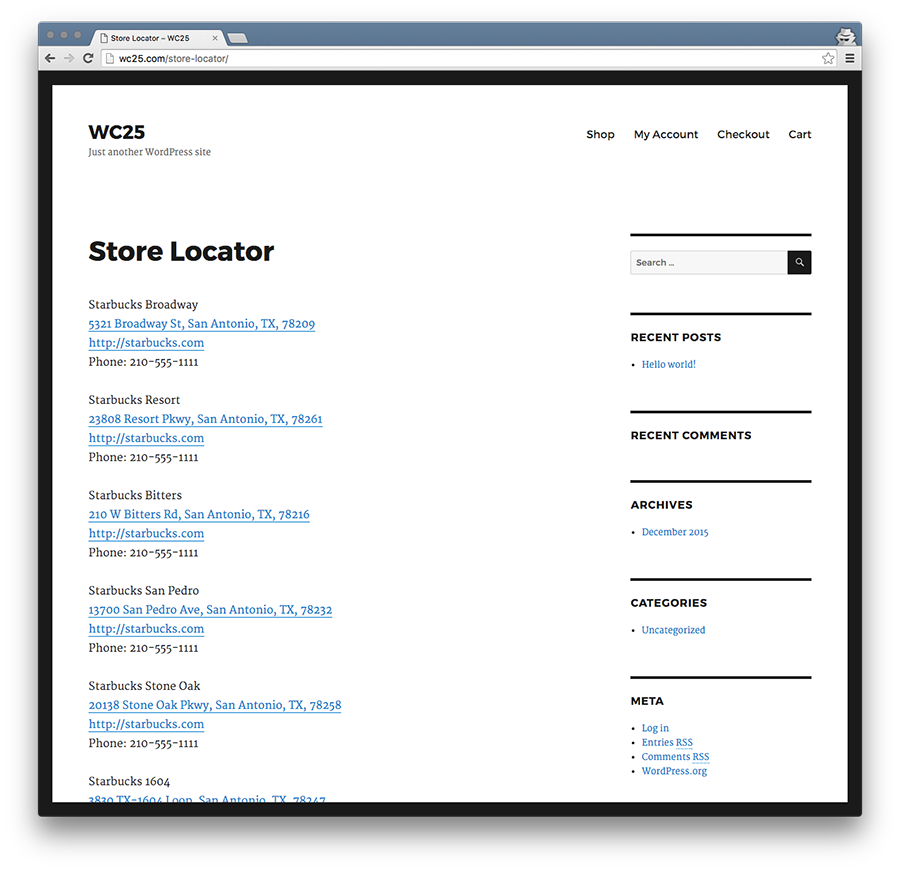 Sample Locator
The folks over at BoodyWear are using our plugin to show locations where their products are available. Check it out here.
There's no easier way to show your customers where they can find your stores and your products.
Get WooCommerce Store Locator!
✕
Get our best WooCommerce advice!
Delivered directly to your inbox