Today we're excited to release a new plugin for WooCommerce: WooCommerce Multiple Shipping Addresses, which gives your customers the ability to ship purchased products to multiple places.
WooCommerce Multiple Shipping Addresses
By default WooCommerce only allows one shipping address per order. This is problematic for customers who want to order multiple products and have them shipped to different addresses. Customers would need to check out one time per address to ship to multiple addresses, which would confuse and frustrate most customers.
Enter WooCommerce Multiple Shipping Addresses! Our new plugin lets customers choose multiple addresses to receive products. Customers can add as many addresses as they want, then assign products to be sent to that address.
The workflow fits neatly into the default WooCommerce checkout experience. On the Checkout page customers choose single or multiple addresses.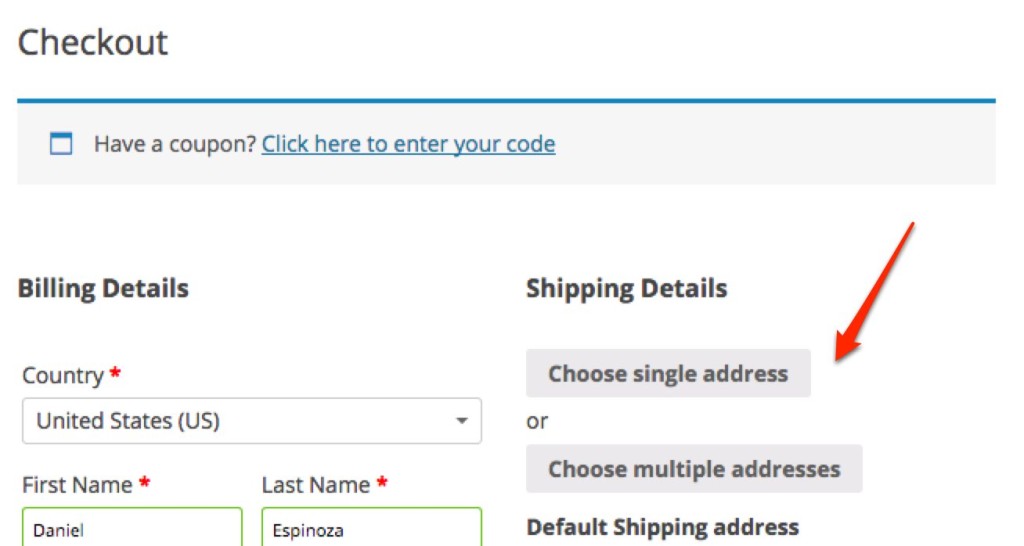 Next the customer enters one or many addresses to be used for this order. Products are then assigned an address.

Once addresses are assigned, the customer returns to the Checkout page to choose a shipping method for each shipment and enter payment details.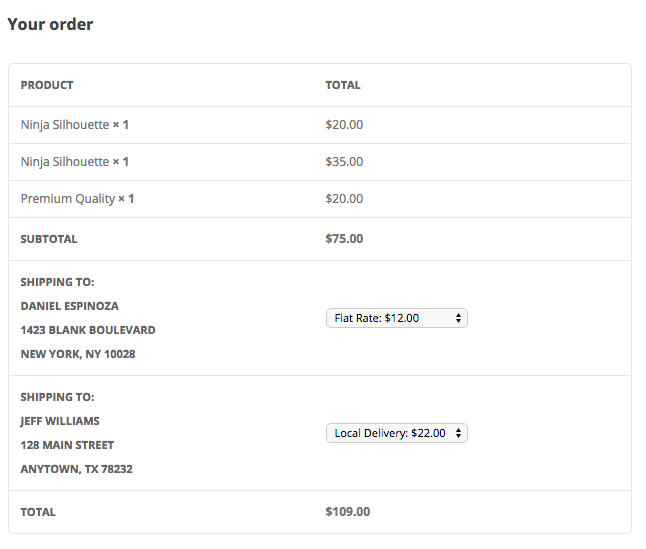 After the order is placed the store owner has a record of products to send to each address, in addition to the shipping costs.
Get our plugin today and unlock the power of multiple shipping addresses per order!
Get WooCommerce Multiple Shipping Addresses!
✕
Get our best WooCommerce advice!
Delivered directly to your inbox