This documentation is for the WooCommerce Subscriptions Schedule plugin.
Installation
From the WordPress admin dashboard:
Hover over the menu option Plugins, then click on Add New.
Press the Upload Plugin button.
Press Choose File and select the woocommerce-subscriptions-schedule.zip file.
Press Open, then press Install Now.
If the load worked press Activate Now.
If you want to install by uploading directly to your site:
On your local machine unzip the woocommerce-subscriptions-schedule.zip file.
Log in to your site using FTP or SFTP.
Upload the extracted folder to the wp-content/plugins/ directory on your site.
Go to the WordPress Plugins dashboard and Activate the plugin.
Add license
After the plugin is activated go to the plugins page and find the License area under WooCommerce Subscriptions Schedule.

Copy your license key from the My Account area on ShopPlugins.com or from your order confirmation email then paste it into the "Your license key" field. Press enter to activate it. A successful activation will look like this:

Configuration
From the plugins page click on the Settings link under WooCommerce Subscriptions Schedule.
Renewal dates
To add a new schedule press the plus "+" button.  An empty schedule will show.

Enter the schedule name.
Click on the Select Date box and select a date using the dropdown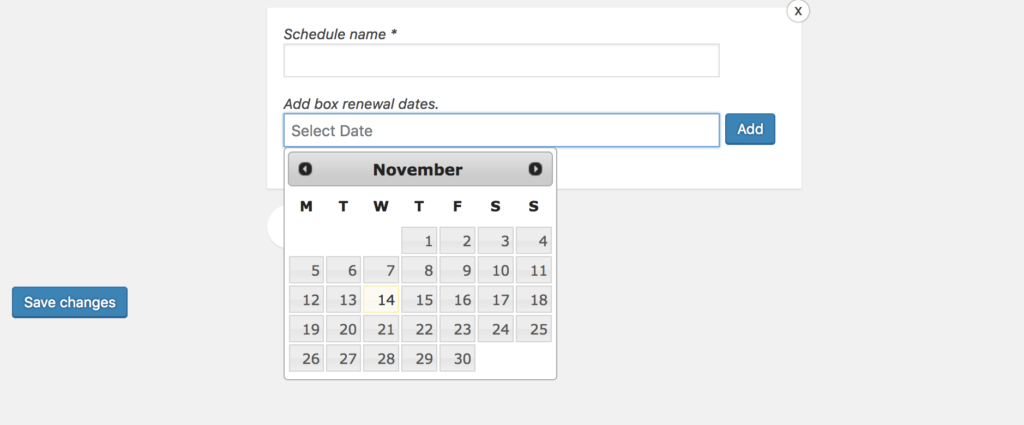 Press the Add button to add the date.

The added dates will appear underneath the Select Date input. Add as many dates as needed to complete the schedule.
Add schedule to subscription products
To add a schedule to a subscription product go to the Products page and click on a subscription product to edit it.
In the Product data meta box find the Schedule setting. For simple subscriptions use the drop down to select a schedule.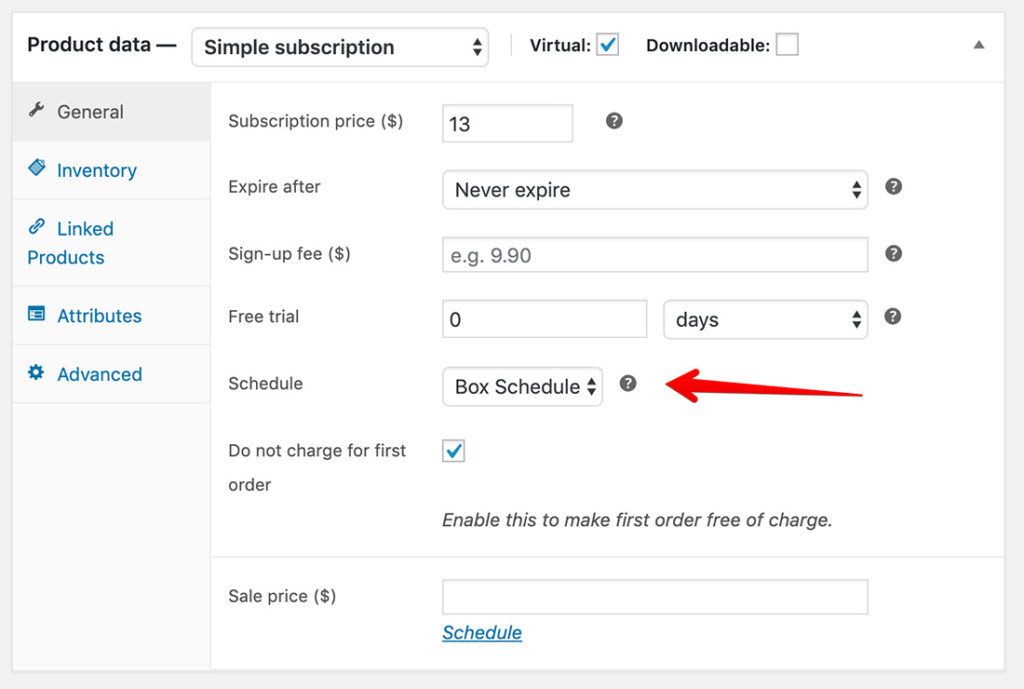 For Variable Subscriptions the schedule is set per variation: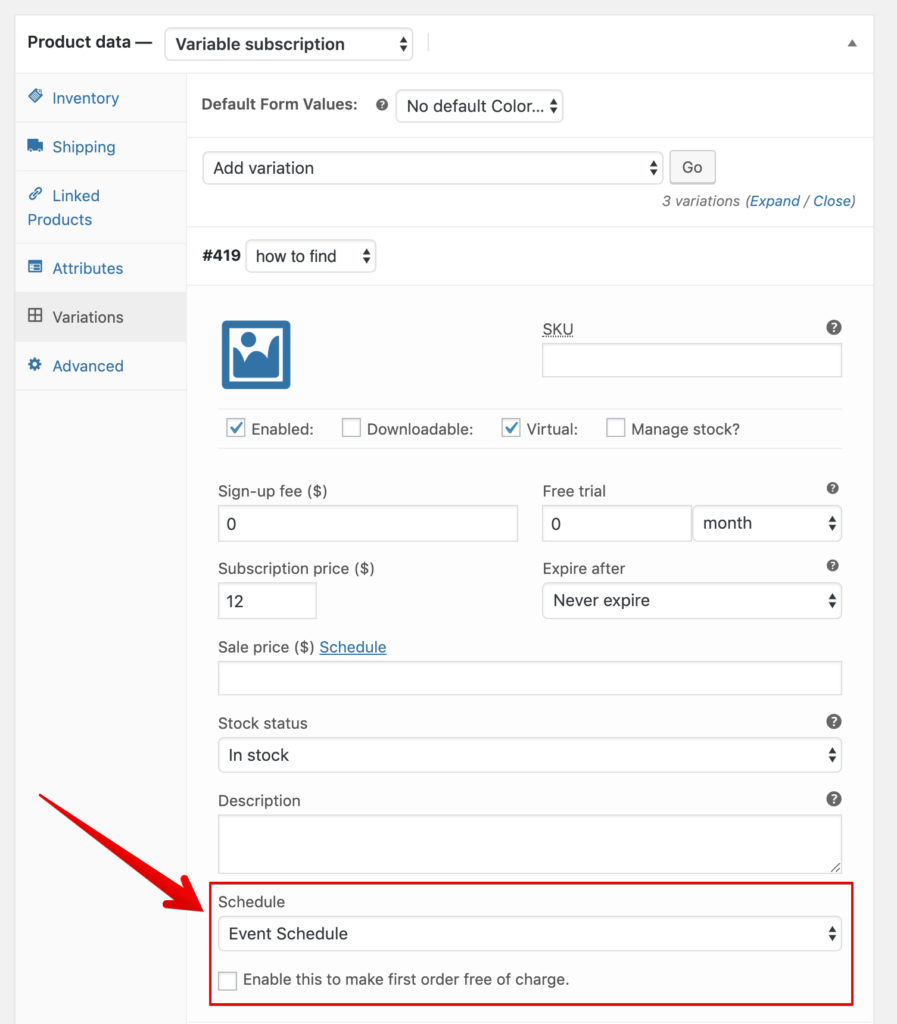 If you want the first order to not charge (total will be set to $0.00) and the first charge to occur on the next subscription schedule date check the box "Do not charge for first order."
Save the subscription product. Renewals for subscriptions of this product will adhere to the schedule defined in the renewal dates section.
Frequently Asked Questions
1. Does this plugin work with synchronizing and switching?
Answer: The WooCommerce Subscriptions Schedule plugin does not work with WooCommerce Subscriptions synchronization and switching. The use case of the plugin is not compatible with those features.
2. What happens to active subscriptions?
Answer: If you have active subscriptions that you want to be put on a subscription schedule each subscription will need one row of post meta added with meta_key set to "_subscription_schedule" and the meta_value set to the integer number of the schedule. Please contact support if you need assistance with this.
Related Articles: