Configuration
From the plugins page click on the Settings link under WooCommerce Subscriptions Schedule.
Renewal dates
To add a new schedule press the plus "+" button.  An empty schedule will show.

Enter the schedule name.
Click on the Select Date box and select a date using the dropdown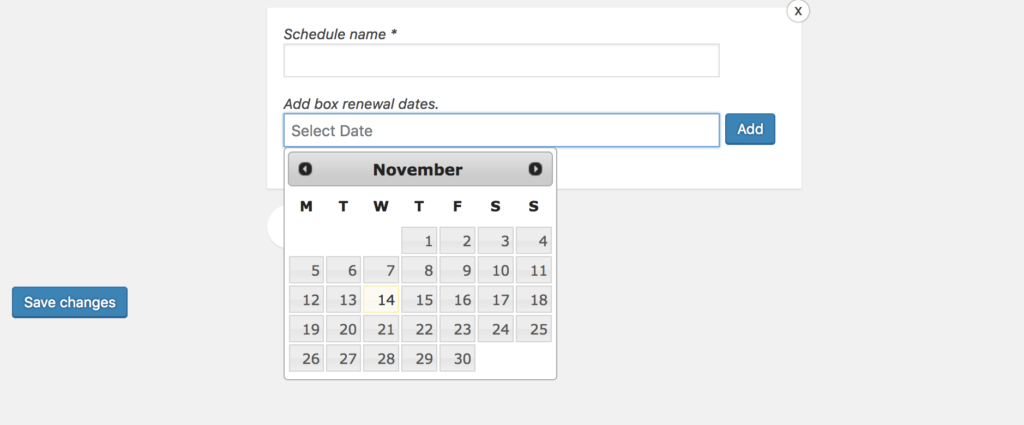 Press the Add button to add the date.

The added dates will appear underneath the Select Date input. Add as many dates as needed to complete the schedule.
Add schedule to subscription products
To add a schedule to a subscription product go to the Products page and click on a subscription product to edit it.
In the Product data meta box find the Schedule setting. Use the drop down to select a schedule.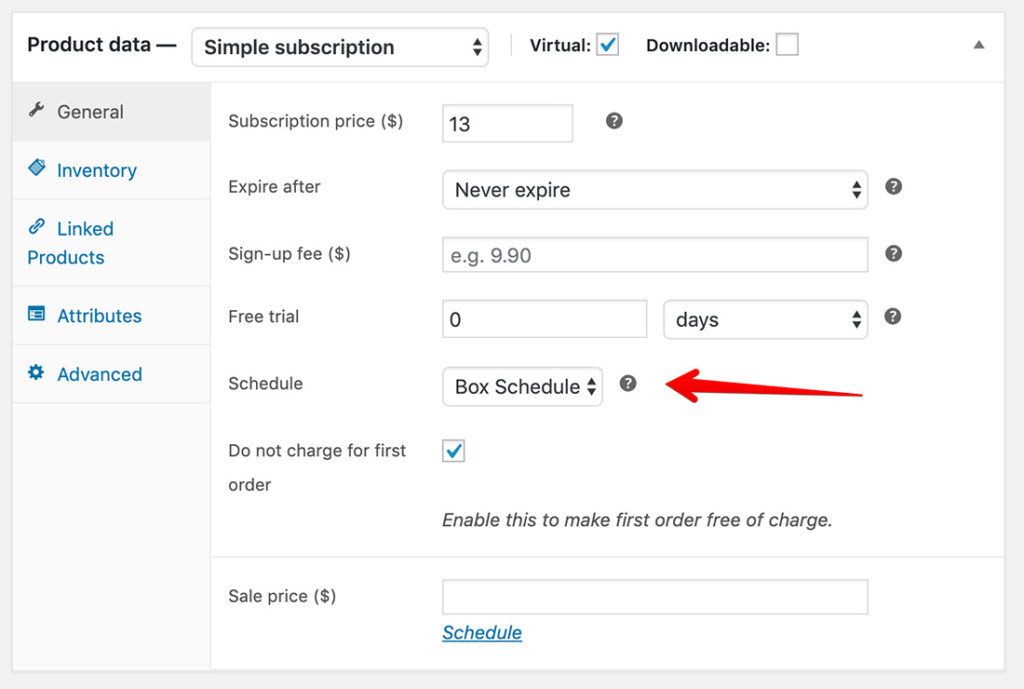 If you want the first order to not charge (total will be set to $0.00) and the first charge to occur on the next subscription schedule date check the box "Do not charge for first order."
Save the subscription product. Renewals for subscriptions of this product will adhere to the schedule defined in the renewal dates section.