This documentation is for the WooCommerce Store Locator plugin.
Store Locator Page
When the plugin is installed and activated a Store Locator page will be added with the [woocommerce_store_locator] shortcode.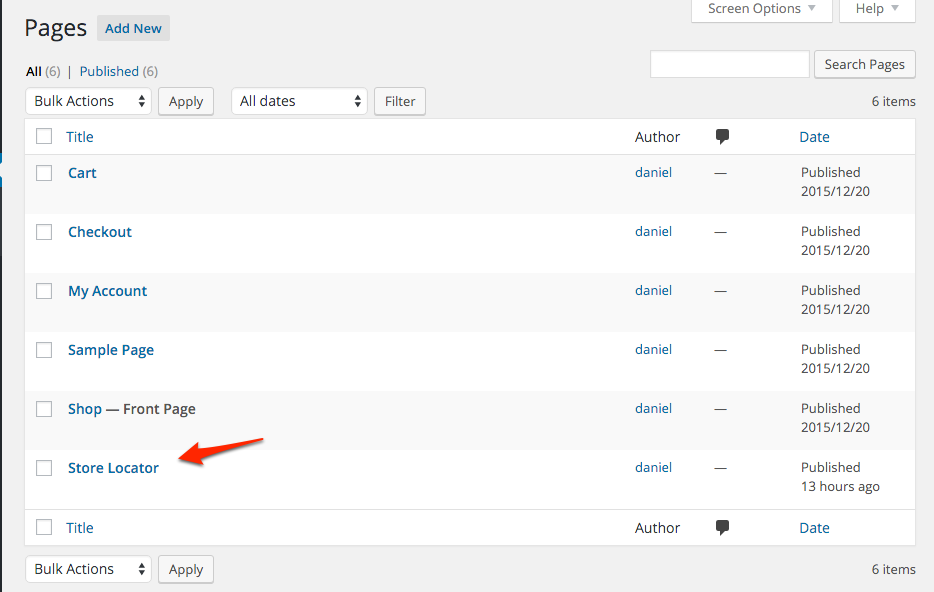 This page will show a search form, a list of locations, and a map showing your locations. Customers can search for locations by entering an address or zip code and pressing Find Stores.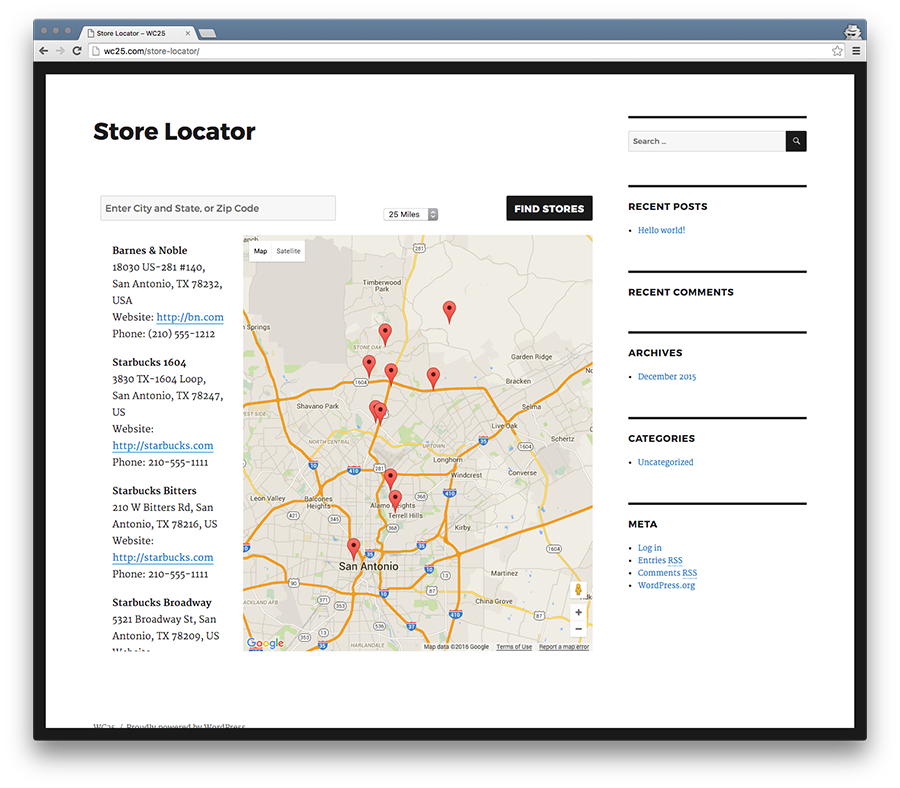 After an address is entered the stores in that search area will be added to the list and shown on the map. If a customer clicks on a store a popup will appear.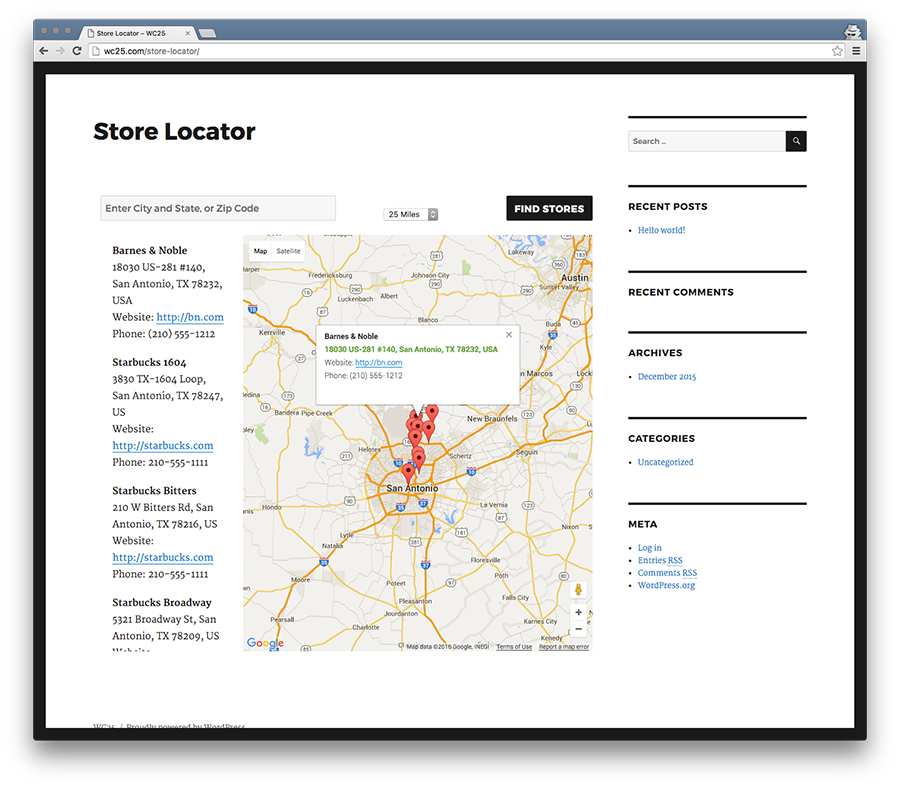 List of Stores
The shortcode takes a parameter that changes the display on the page to a list of stores.
Use [woocommerce_store_locator page=list] to show a list of stores with no search option.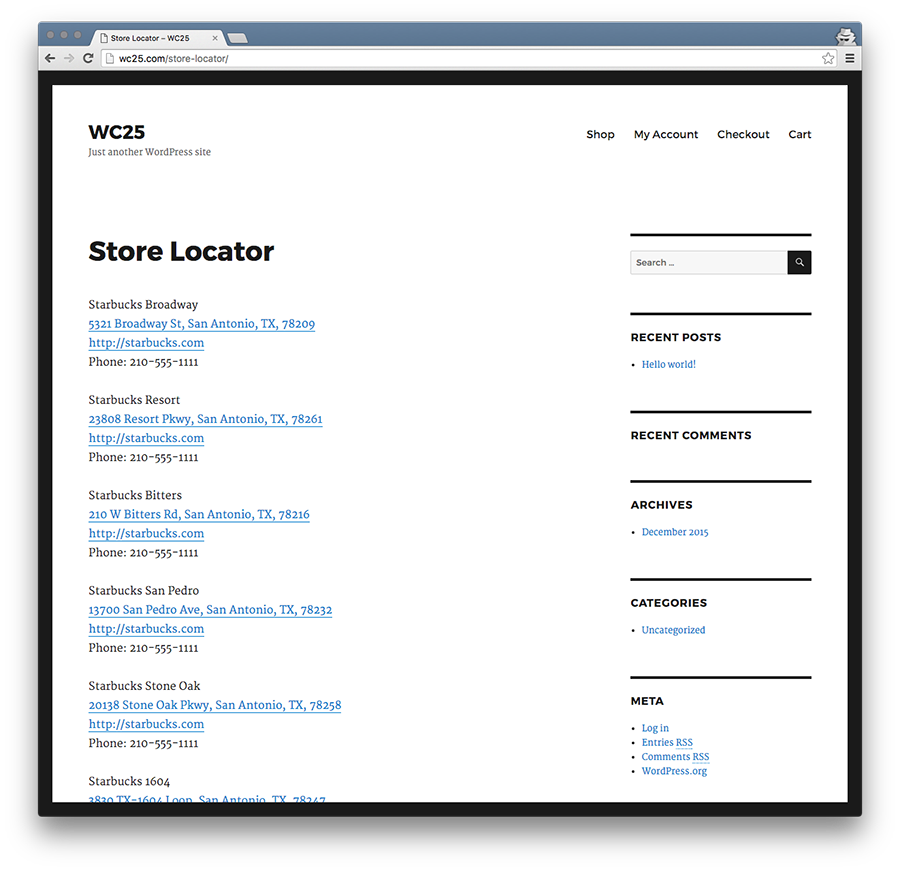 Adding a Location
To add a store location login to the WordPress dashboard and click on Store Locations in the left menu. You'll see a list of the existing locations. Press Add New at the top of the page.
The title is the store location name and will be displayed on the front end of the site. The Store Location Information meta box contains the store information that will be shown on the front end of the site.
The Google Maps Information box is for adding a map marker. To get the correct Latitude and Longitude for the store first enter the address for the store location then press the "Get Latitude / Longitude" button. If Google is able to geocode the address the Latitude and Longitude fields will populate and the map will update to show a marker on your location.  Set the Zoom Level setting for your map.  1 is zoomed far away, 15 is zoomed very close.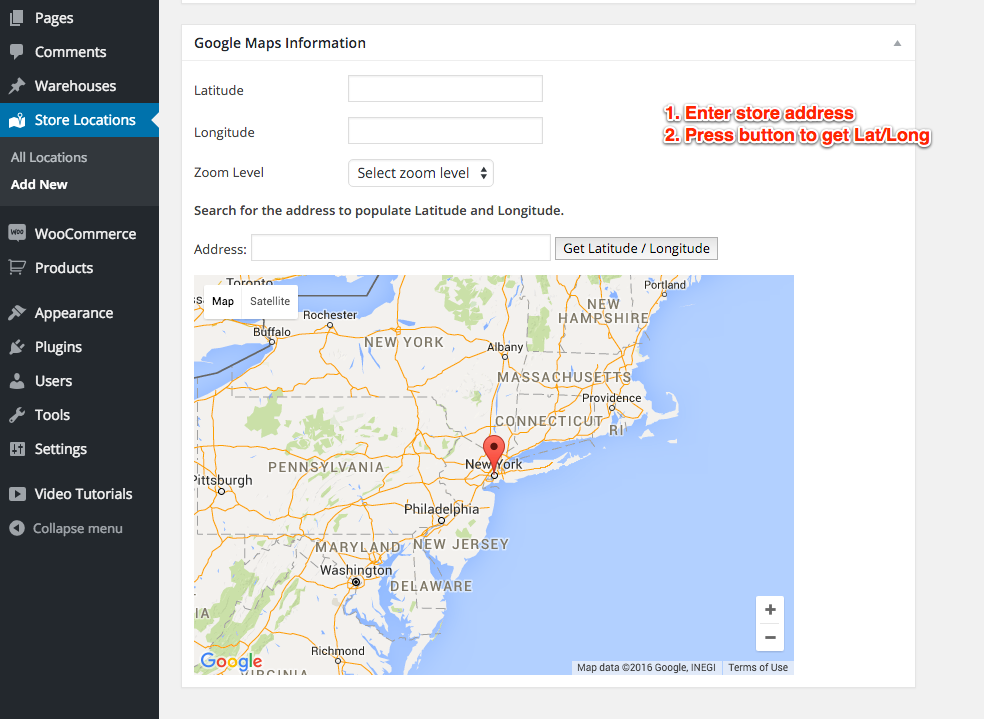 After the location information has been added press Publish and the location will be saved.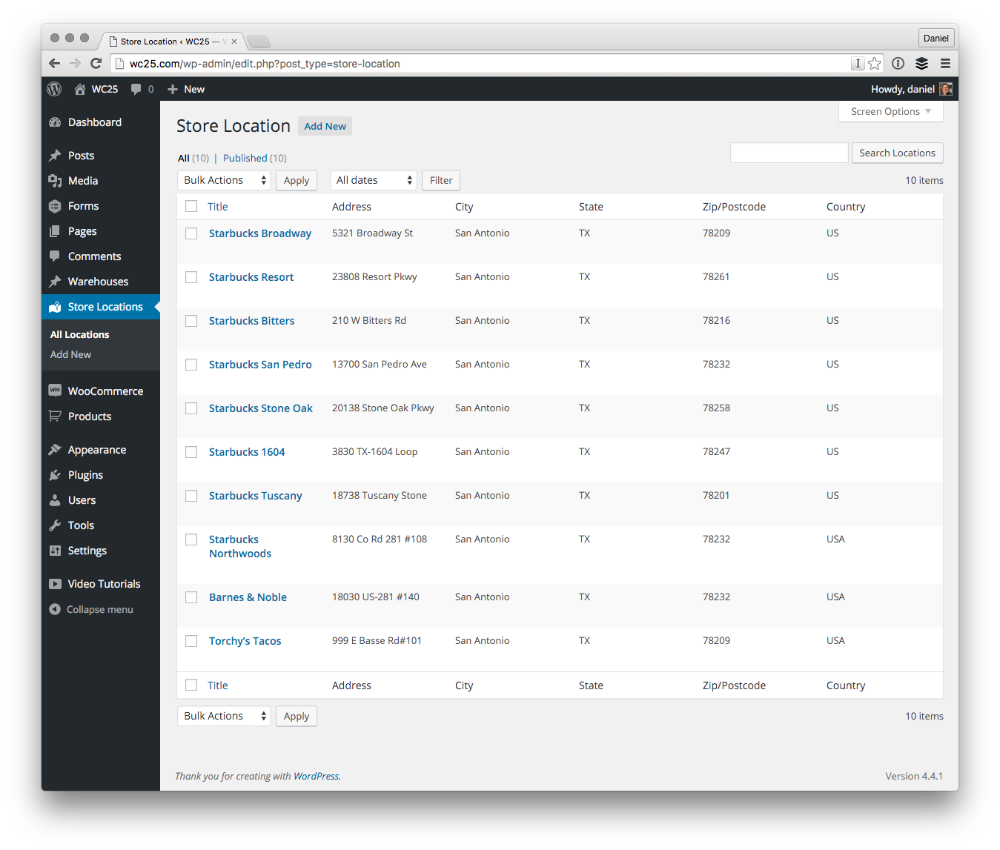 Bulk Import of Locations
To import many locations at one time first install the
WordPress Importer plugin. Next, from your WordPress dashboard go to Tools > Import.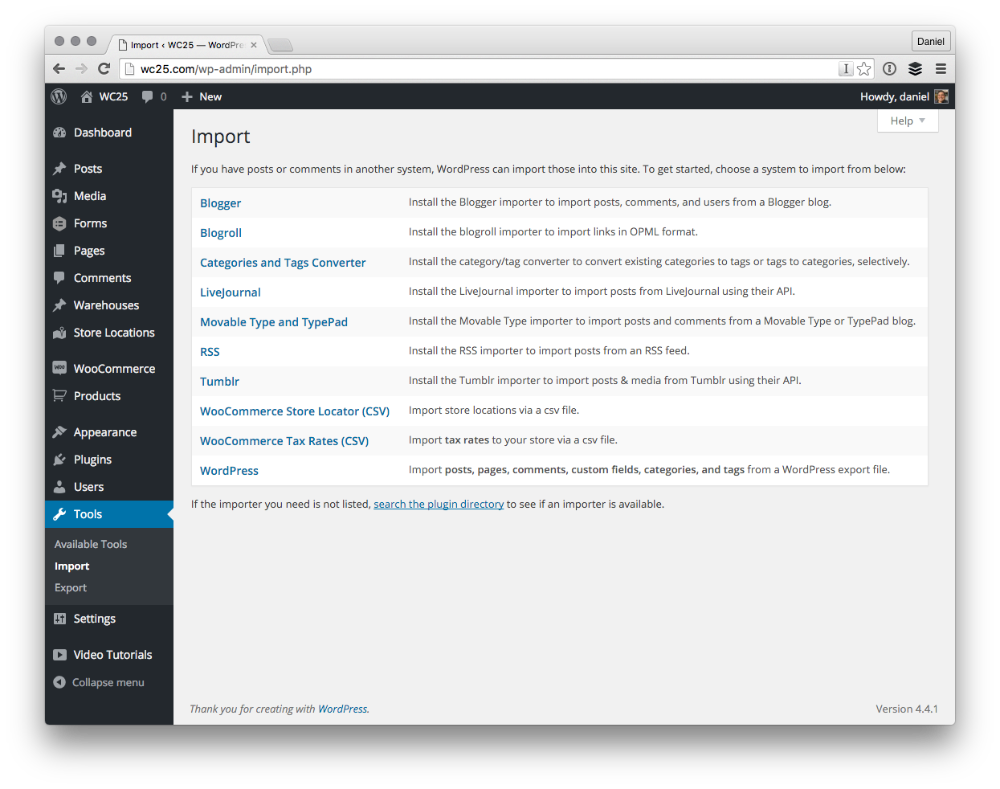 Press "WooCommerce Store Locator (CSV)". You will be taken to an import page. There is a link to a sample CSV file to format your import file. The format for the fields is:
Store Name
Address 1
Address 2
City
State
Zip
Country
Website
Phone
Email
Press Choose File and select your import file. Press Upload file and import to start the import.
When the import is done a summary page will be shown. Review the page for any skipped rows.
Frequently Asked Questions
None.
Related Articles