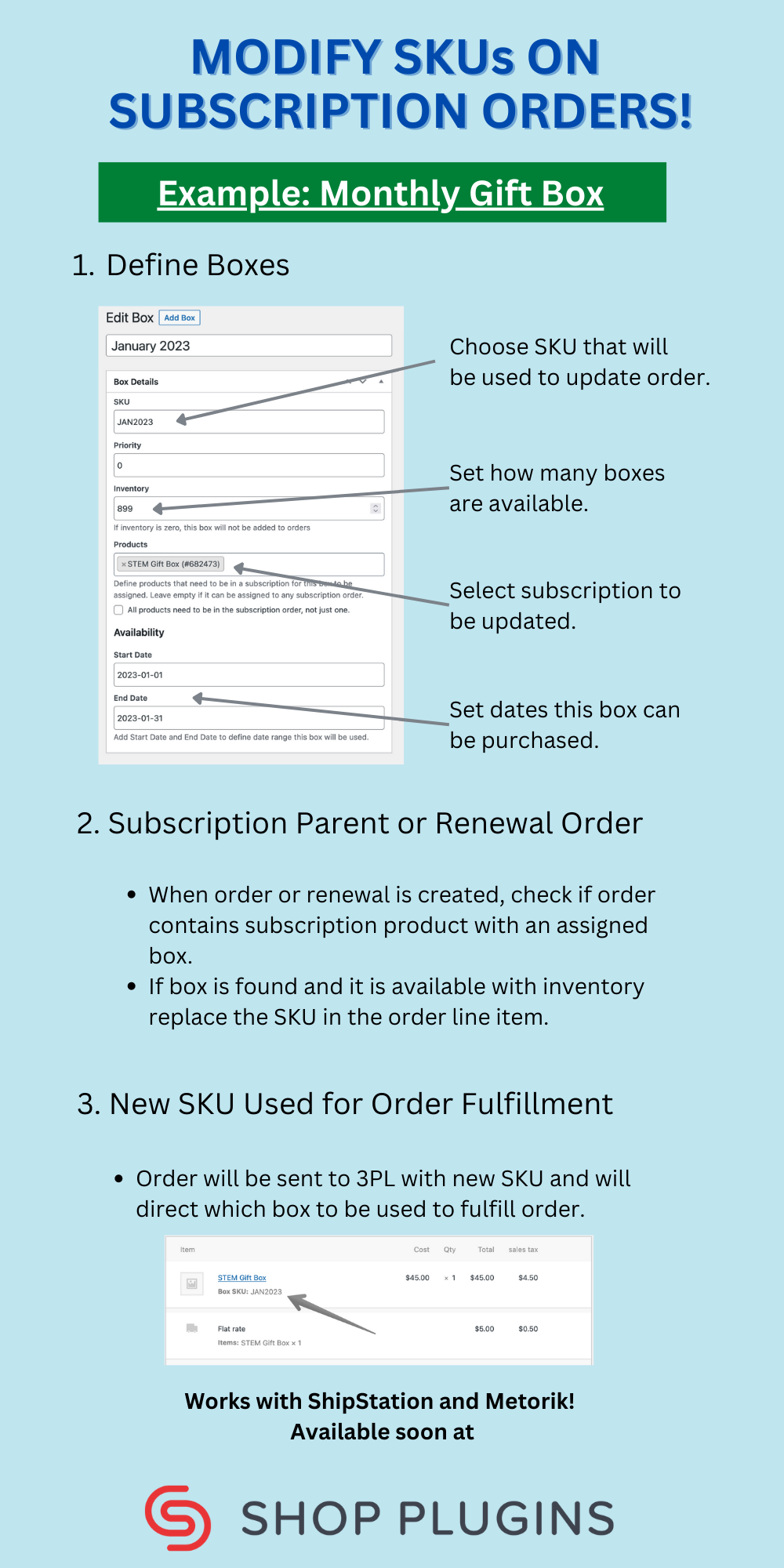 The WooCommerce Subscriptions Boxes plugin lets store owners assign SKUs to products in subscription renewal orders. It's as easy as 1-2-3!
1. Define boxes – Select subscriptions that need a different SKU for shipment. Set the inventory and dates available.
2. When a customer starts a subscription or when a subscription renewal happens the plugin will check for boxes matching the subscription product. If available then the SKU in the order will be updated.
3. The new SKU is sent to ShipStation or other 3PL so the correct box is sent to your customer!
Bonus: The update SKU can be used for reporting in apps like Metorik or WooCommerce Admin Reports.
This plugin is coming soon!
We currently have beta testers using this plugin on their stores.
Enter your details below to be notified when the plugin is launched: