If your accounting requires an invoice for a purchase from our site you can follow these steps to generate an invoice.
1. Go to https://shopplugins.com/account/ and log in.
2. Find the purchase in the Your Plugins list.
3. Click "Generate Invoice"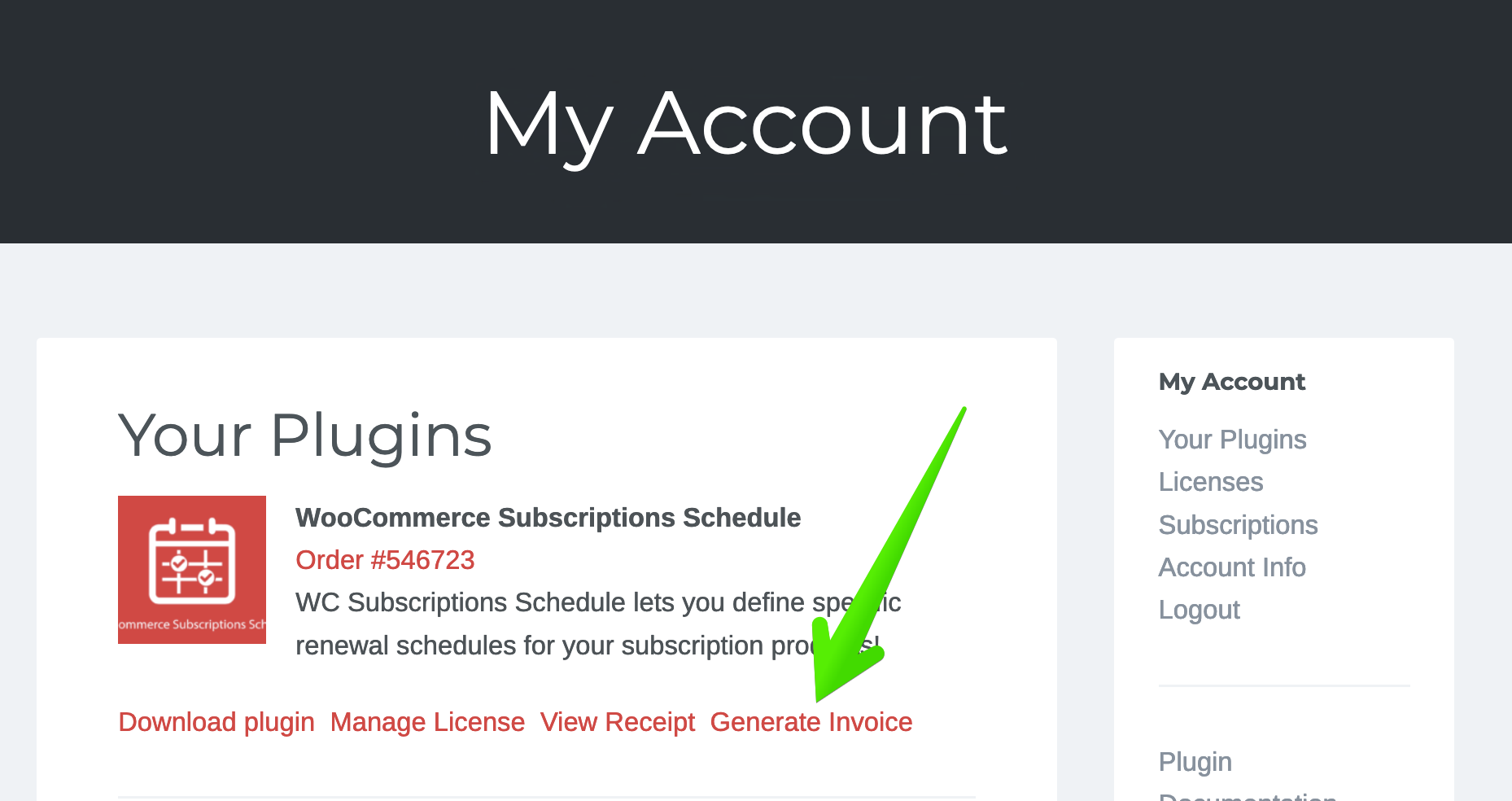 4. Fill out the form and press "Save Billing Details & Generate Invoice"​​​​​​​​
5. Print or Save the resulting invoice.