Configuration
From the plugins page click on the Settings link under WooCommerce Advanced Notices. To access the settings page later you can go to WooCommerce > Settings, then click on the Notices tab.
Notices

Check the Enable option to turn use the features of the plugin. Unchecking the option will keep all settings and notices defined, but notices will not fire.
Check the Debug Log option to save notice events and debug data to the WooCommerce Logs area.
Slack Notifications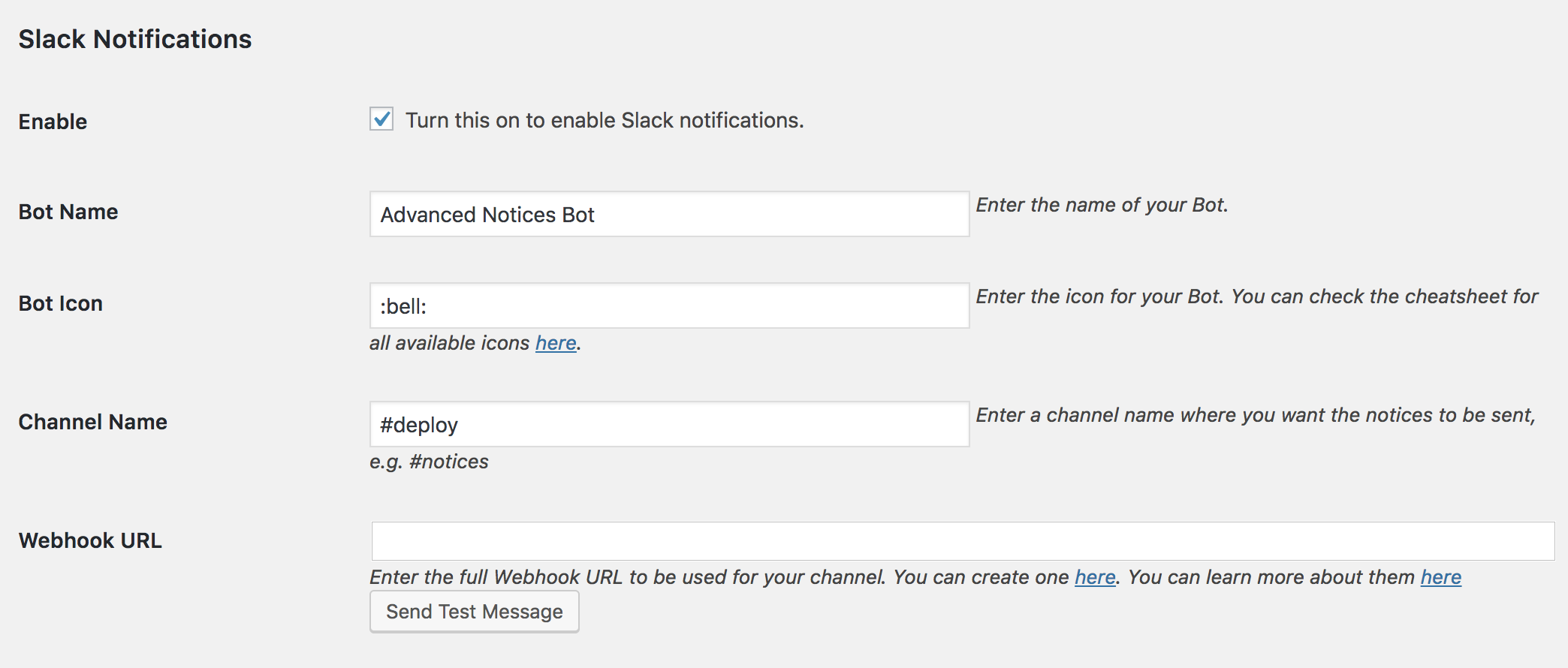 The Slack Notifications area is where you can add Slack credentials that will be available to all notice. These can be overridden at the individual notice level.
Click the Enable checkbox to enable Slack notifications. Add a name of the bot that will be shown in the Slack channel. Select an icon that will be associated with the Slack bot. Then select a channel that the notification will be posted to.
Finally get a webhook URL that will be used to post messages from your WooCommerce store to Slack. You can create a webhook URL here, and learn more about them here.
Press the Send Test Message button to verify the Slack credentials. Below is an example notification.

Notices table

The last part of the settings page is a table showing the most recent notices added to the site. Press New Advanced Notice to add a notice. Press All Notices to see a full list of notices.