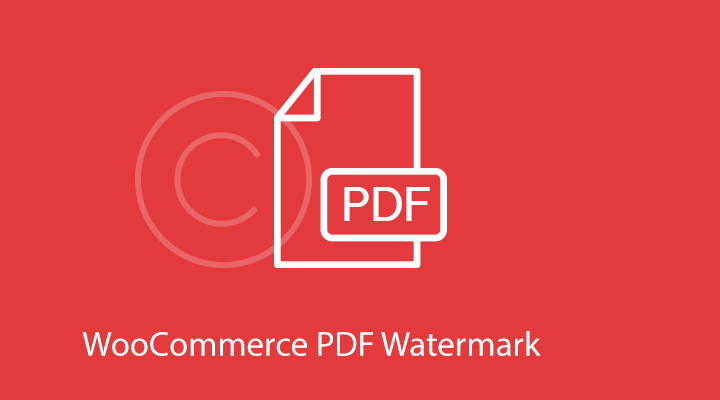 Protect your downloadable products with a custom watermark!
Help prevent and identify unauthorized sharing of PDF files. With WooCommerce PDF Watermark store owners can dynamically watermark PDFs sold on their site. A per-product watermark can be added via the WooCommerce Edit Product page.
When a downloadable PDF is purchased and downloaded by a customer a watermark will be placed on the file. The store administrator can set on a per-product basis what the watermark will contain.
The plugin has the flexibility to add static or dynamic text to each download. The watermark can be added to one of six places on the page. Store administrators can set the font size, color, and pages that the watermark appears on.
Features
Enable watermark creation on a per-product basis
Add static or dynamic text
Dynamic text available: Buyer's name, Buyer's email,
Date of purchase, Date of download, Store name, Product title, Order number, Number of copies
Choose where the watermark appears on the page
Choose the color of the watermark
Choose which page the watermark is added to
Set the Watermark font size
Hyperlinks still work on watermarked PDFs
Use cases
Here are a few ways this plugin can be used.
Watermark ebooks being sold in your store.
Add a watermark to PDF lessons on a membership site.
Watermark the date a product was purchased